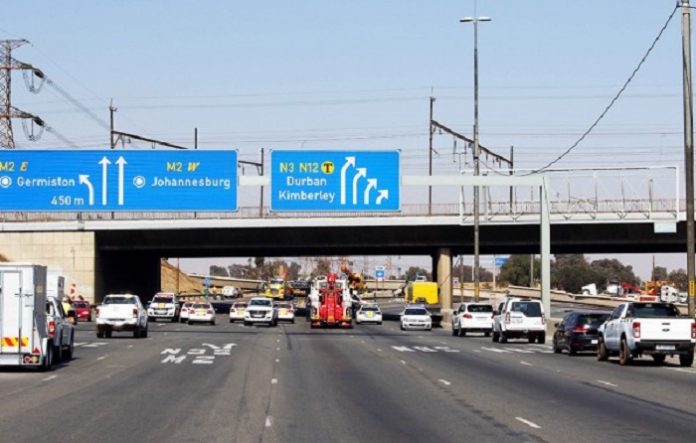 Rehabilitation works have kicked off on the Kaseme bridge section of the M2 motorway in South Africa. The Johannesburg Roads Agency (JRA) is executing the rehabilitation of the motorway at a cost of US $2.5m. Motorists traveling along the M2 are advised to use alternative routes.
According to the road agency the rehabilitation project will affect the M2 eastbound, the M2 westbound and the Mooi street offramp.
The rehabilitation project will include replacement of guardrails, repairs to bearings, bridge joints, corbel, stolen road furniture and concrete works.
Meanwhile, for the next six months, first lane on the M2 eastbound will remain closed provisionally. This is according to the road agency. Moreover, during the rehabilitation works, motorists are urged to use slow lanes, reduce speed for safe travel, and be wary of construction workers.
The M2 also known as the Francois Oberholzer Freeway is a major highway in Johannesburg, South Africa. The motorway connects with the N3 just to the south of the Central Business District eastwards.
About Johannesburg Roads Agency
Construction and maintenance of bridges, footways, traffic signals, traffic signal systems, culverts, road signage and road markings are the main responsibilities of JRA.
Also read: Johannesburg Roads Agency in South Africa appoints new MD
Their core competencies are design, planning, construction, rehabilitation, operation, control, and maintenance of the roads and storm-water infrastructure in the City of Johannesburg.
The Agency commenced its business on the 1st of January 2001 with the City of Johannesburg being the sole shareholder.
Customer service is the overarching benchmark that determines the level of success in the business operations. Furthermore, JRA seeks to ultimately achieve the outcomes of safety, mobility and access for users of the road network.