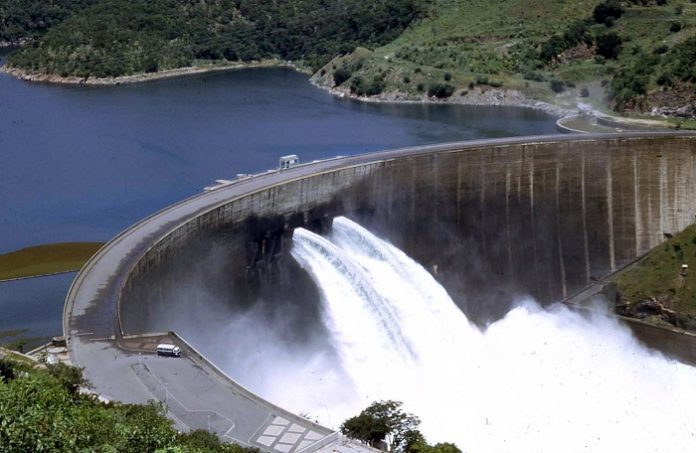 Tanzania has turned to the African Development Bank (AfDB) to finance the Stiegler's Gorge hydroelectric plant project and modernization of Dodoma Airport.
While holding talks in Tanzania's administrative capital Dodoma, President Magufuli revealed that the country is discussing with the agency to fund the major infrastructure with hopes to hopes to start the constructing process in July.
According to the president of AfDB, Mr Adesina Akinwumi, despite Magufuli's focus on the two projects, they are also seeking alternative sources of energy that will help boost the country's development.
"President Magufuli is committed to ensuring that the country industrializes, but you cannot industrialize unless you have access to electricity," said Adesina. "We are going to be looking at the projects with him and the government, but we are also very keen to look at other alternative sources of energy," he added.
Also Read:Construction of Stiegler's Gorge power project in Tanzania to start in July
Current Phases
Recently the government launched the first phase of power generation project –Kinyerezi II power plant that has an installed capacity of 240MW. According to Mr Medard Kalemani Tanzania's Energy Minister, the completion of Stiegler's Gorge project and the remaining phases of the Kinyerezi power plant including other energy projects in Mtwara, would produce a total of 3,780MW for Tanzania, bringing the country's total installed electricity generation capacity to 5,293.3MW.
"In the next three months, the contractor will be commissioned to start the work at the Stiegler's Gorge power generation and we expect the project to double the electricity production capacity to double in the next three years," Dr Kalemani said.
The country hopes to solve its persistent power woes as these energy projects will greatly boost the power generation capabilities, since it -+will see the construction of the largest dam in Tanzania along the Rufiji River inside Selous Game Reserve, which could even allow it to sell off surplus energy to the neighbouring countries.