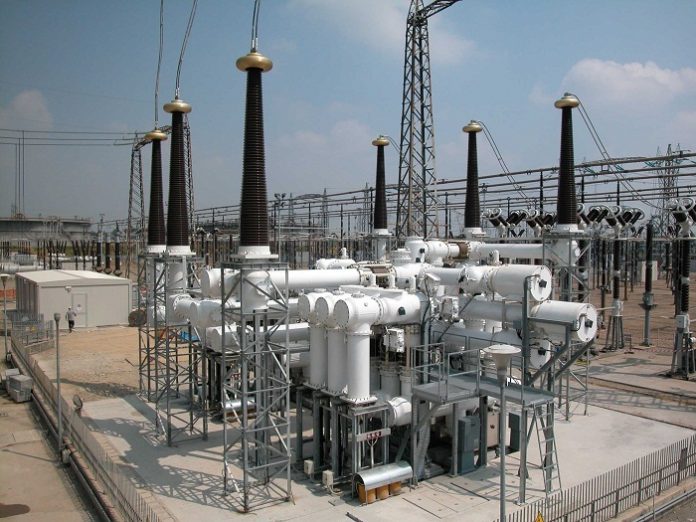 Kenya's President Uhuru Kenyatta has commissioned an ultra-modern 220 Kv gas insulated substation to improve the power supply in Nairobi at a cost of US $130m.
The substation, the first of its kind in East and Central Africa, will handle the power coming from the Olkaria Geothermal Power Station and will create an alternative power chain for the city.
The project, will greatly improve the quality of power in Nairobi's City Centre. It will serve the Industrial area, Mombasa road, Upperhill, the entire Central Business District (CBD), Lower hill and Kilimani area. According to President Kenyatta it creates additional contingency in electricity supply thus enhancing the reliability of power.
Gas Insulated Substations are high voltage substations in which the major structures are contained in a sealed environment. It is reliable, requires little maintenance and is compact thus requiring little space.
Also read: Kenya Power to invest US $15 million on projects to improve supply
The improvement of power supply in the city is going to create a conducive environment for business and industry so that they can create more jobs for Kenyans.
"This initiative feeds into one of the key pillars of the Big Four Agenda, Enhancing Manufacturing, to create quality jobs for Kenyans," said the President
He added that the Government will remain steadfast in supporting the concept of Build Kenya Buy Kenya, to guarantee increased job creation and growth of local industries through the increase of transmission and distribution network for power.
Stable power
Furthermore, a total of 33,900 km of distribution lines and 69 new substations have been complete over the past five years.This has seen industries enjoy more stable power and households experiencing reduced power outages," said the President.
President Kenyatta said the expanded national access to electricity has been achieved through various connectivity initiatives such as the Last Mile Connectivity Project, the electrification of public facilities and the Global Partnership on Output Based Aid (GPOBA) programme targeting people living in informal settlements.
He added that the government will take measures to control vandalism, a major problem for Kenya's infrastructure development following reports from CS Keter that vandalism had become one of the big reasons costs of infrastructure development expands after initial plans.
The proportion of geothermal capacity increased to 28.43% from 14.8% in 2013, significantly reducing dependence on generation from expensive diesel power plants.The total number of customers connected stands at 6.7 million translating to a national electricity access of 74% against 27pc in 2013.