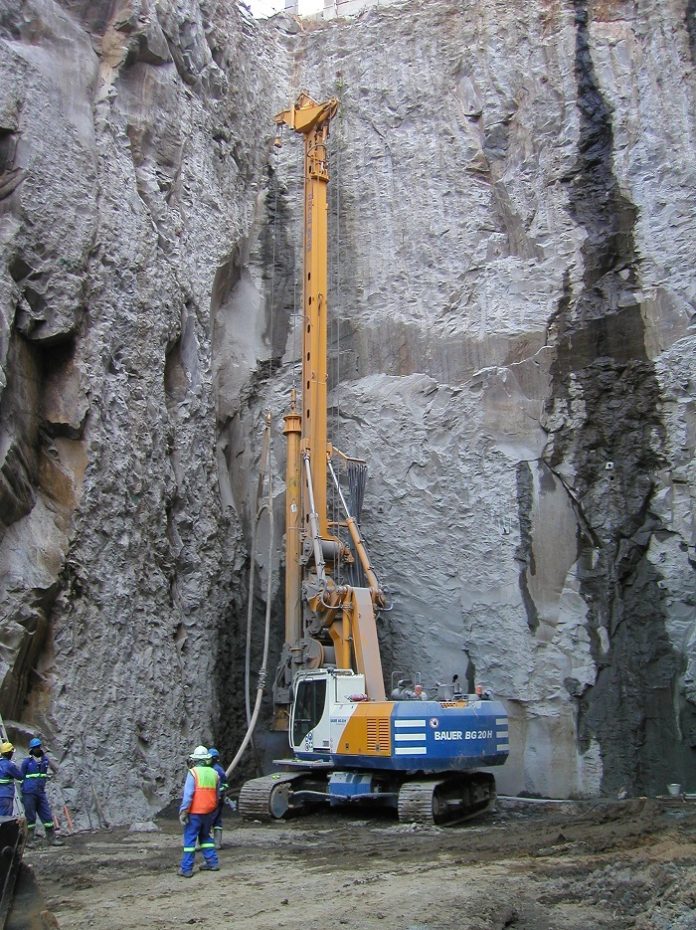 Up until now, the 223m high Carlton Centre in Johannesburg was deserving of the title of Africa's tallest building. However, a new skyscraper is currently being built in Nairobi which will reset the benchmark in Africa in terms of height. At 320m, the 70-story building will tower nearly 100 m over the former giant.
The Pinnacle Tower (the name of the new two-towered skyscraper) will not only house a 45-story hotel including a 5 star restaurant and luxurious spa area after its planned completion in 2020, but also have room for apartments, offices, shops and several levels of parking. Africa's highest observation deck, standing 275m high, will also open up spectacular views of Mount Kilimanjaro and Mount Kenya.
Frankipile International Projects Ltd. in Kenya, a subsidiary of Franki Africa was commissioned to do the foundation work. Franki Africa has been a customer of BAUER Maschinen GmbH for many years and, therefore, Frankipile also chose to rely on proven Bauer technology for the production of a total of 380 foundation piles, 800 to 1,200 mm wide and between 12 and 24 m in length. A BAUER BG 20 H rotary drilling rig and MG 48 drilling rig are being used, as well as several Multi Hammer Drills from Center Rock to penetrate very hard rock beds.
"So far, we are extremely pleased with the machinery from Bauer and Center Rock as well as the service provided by both companies," says Ryan Goss from Franki Africa. "The equipment enables us to carry out the foundation work for what will be the tallest building in Africa without a hitch."