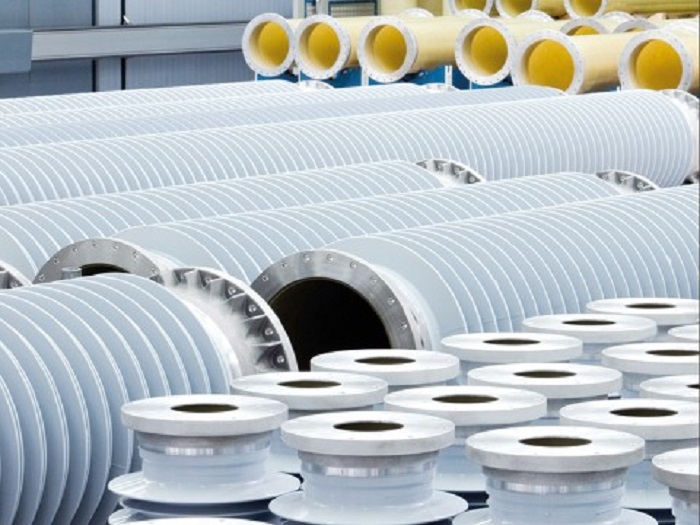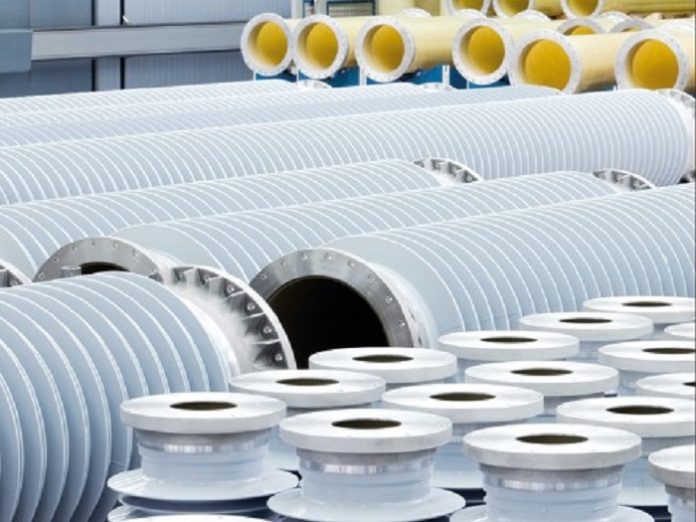 WACKER, the Munich-based chemical company, will make its debut at the 18th African Utility Week (AUW) in Cape Town, South Africa, by introducing several high performance silicones for the transmission and distribution industry.
The product highlights include the silicone rubber compound POWERSIL® 310 MH as well as the silicone coatings POWERSIL® 552, POWERSIL® 567 and POWERSIL® 577 PLUS.
African Utility Week, one of the leading trade shows for Africa's power and energy professionals, will take place from May 15th  to 17th.WACKER will be  exhibiting its POWERSIL® portfolio for the first time this year.
"Africa has always been an interesting market for us with high potential, especially for the insulator business", says Cyril Cisinski, Managing Director of Wacker Chemicals Middle East, who also heads the African region.The company's business with local insulator manufacturers has grown rapidly in recent years.
"The African Utility Week is a great chance for us to present our comprehensive expertise in high-quality silicone coatings for transmission and distribution applications."He added.
POWERSIL® products
WACKER will introduce several POWERSIL® products at AUW, among them the peroxide curing silicone compound POWERSIL® 310 MH. The ready to use silicone cures to an electrically insulating, highly erosion resistant silicone rubber which can be used for all types of outdoor electrical insulating equipment such as composite insulators, arrester housings and bushings.
The silicone features superior tracking, erosion, and arc resistance and excellent mechanical and dielectric properties. It's hydrophobic; water repellent surface reduces wetting and long term surface contamination, thus effectively preventing pollution flashovers.
POWERSIL® 310 MH can be processed using injection, transfer or compression molding. WACKER also presents its silicone coatings POWERSIL® 552, POWERSIL® 567 and POWERSIL® 577 PLUS. These products form a tough high voltage insulator coating after curing with very good dielectric, that  tracking and arc resistance properties. This makes them a cost-effective alternative for coating glass, porcelain and epoxy resin insulators.
The water-repellent, highly hydrophobic silicone coating protects the insulator against flashovers and other damage caused by surface contamination. POWERSIL® 552 and POWERSIL® 567 are one component silicone dispersions, whereas POWERSIL® 577 PLUS is a curable silicone-in-water emulsion. All grades provide primer less adhesion to glass, porcelain and epoxy resins.
POWERSIL® – Solutions for the T&D Industry POWERSIL® is WACKER's brand for silicones dedicated to applications in the transmission and distribution industry. The portfolio includes silicone rubber, coatings, silicone fluids, and silicone pastes. POWERSIL® silicone rubber has long-lasting hydrophobic properties, excellent tracking and arc resistance, and good low-temperature flexibility. It can be used under severe climatic conditions, for example in coastal areas or desert climates. POWERSIL® silicones are ready to process and tailored to the customer's processing techniques. Standard methods of processing include spraying (silicone coatings), press curing, injection molding, low-pressure mold filling and extrusion.
Visit WACKER at African Utility Week 2018 at booth D10 B.
For further information, please contact:
Wacker Chemicals Middle East FZE
Media Relations & Information
Sweeny Samarawickrama
Phone +971 4 7099 944
The company in brief:
WACKER is a globally-active chemical company with some 13,800 employees and annual sales of around €4.9 billion (2017). WACKER has a global network of 23 production sites, 21 technical competence centers and 50 sales offices.
WACKER SILICONES
Silicone fluids, emulsions, rubber grades and resins; silanes; pyrogenic silicas; thermoplastic silicone elastomers
WACKER POLYMERS
Polyvinyl acetates and vinyl acetate copolymers and terpolymers in the form of dispersible polymer powders, dispersions, solid resins and solutions
WACKER BIOSOLUTIONS
Biotech products such as cyclodextrins, cysteine and biologics, as well as fine chemicals and PVAc solid resins
WACKER POLYSILICON
Polysilicon for the semiconductor and photovoltaic industries