Madjah Construction Co. Ltd is a construction company specializing on building and interior works. Since its establishment in 1989, Madjah Construction seeks to offer exemplary services and expertise to its wide range of clients. In addition to 29 years of experience in building and construction, the company has a strong commitment to delivering projects of any size to its clients.
Located in the coastal town of Mombasa, along Moyne drive Nyali, Madjah Construction Co. Ltd has worked with reputable partners in large projects, with the most notable one being the construction of offices for Kenya Airways at Moi International Airport as well as the existing Toyota Kenya offices and showroom in Mombasa.
Other projects they have engaged in include a sub-contract for the supply of water across the sea channel for Kenya Airports Authority in Lamu and across sea the channel for Manda Residents, contracted by Kenya Red Cross. The company has worked with Mumias Sugar Company in Western Kenya and also did some refurbishments at Coast general hospital for a Cancer wing.
The company was established as a Sole Proprietorship by Mr. K.M Khalid, and has since then acquired accumulative experience and built an outstanding relationship with its clients and consultants. In May 2015, the company was incorporated into a limited company.
Achievements
Madjah Construction Co Ltd is held in high regard and is and well placed to provide professional services of high caliber. The quality of the services it offers together with its allegiance to growth and stability vouches for their ability to handle sizable projects.
Currently the company is engaging in the renovation of the pool areas at Sarova Whitesands Mombasa, 2 blocks of residential development of 10 storey units at Mishomoroni, an eight storey residential building in Bondeni and One Twiga Apartments at Links road Nyali projects.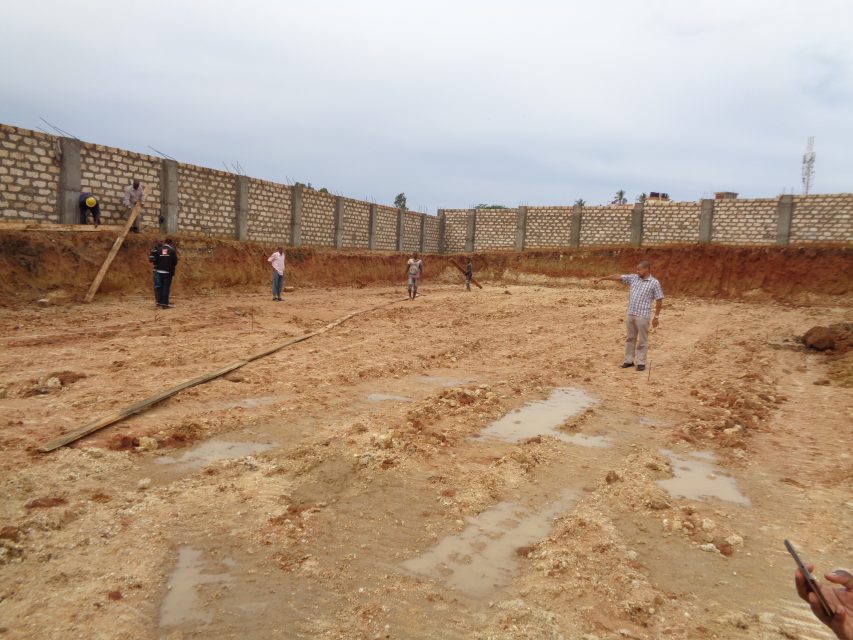 Madjah Construction Company has partnered with reputable companies such as Symbion Mombasa, Bamburi Cement (La-farge), Kenya Airways, My Space Properties, Toyota Mombasa, Sarova Hotels, Mombasa Maize Millers, among others.
Shortage of qualified workers
Despite the massive investment the company puts on its employees, there is a shortage of qualified workers. The construction industry has been on the rise for the past few years and is expected to continue to grow. Despite this growth, finding skilled workers or professionals to fill these growing positions has proven to be very difficult. Companies are consequently forced to invest in training in order to combat this issue.
Another challenge facing the industry is the constant increase in project cost.  In a lot of cases, most companies give a quote for a project only to realize the project costs more than they allocated. This is attributed to the rise in prices of oil and steel, caused by the weakening of the local currency against the dollar.
Consistency
In addition to its exemplary service provision, Madjah Construction, offers very competitive prices and strives to deliver all projects in the committed time frame with utmost care and consideration for quality.
"Despite today's technology, the human factor is more important for business success. The company strives to ensuring it is vibrant and thriving", said Mr. Khalid Mohamed, Executive Director of Madjah Construction Company Ltd.
"The company has embraced technology to train its employees and keep them updated as far as construction technology and safety are concerned. That is how the company maintains an engaged workforce that excels", He added
The company introduced mobile money transfers, which have proven to be more effective and safer when paying employees.