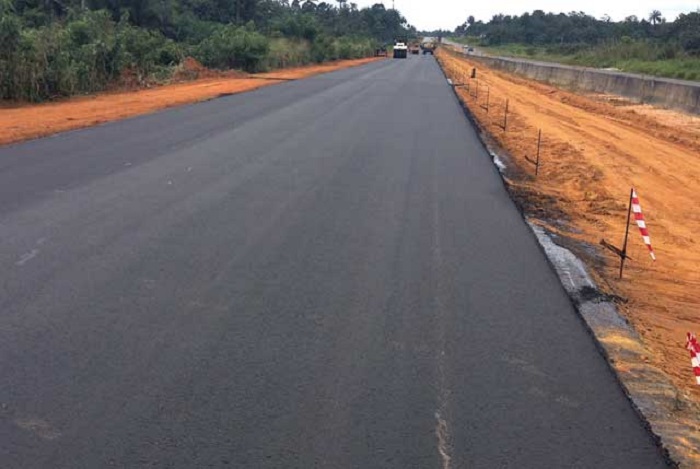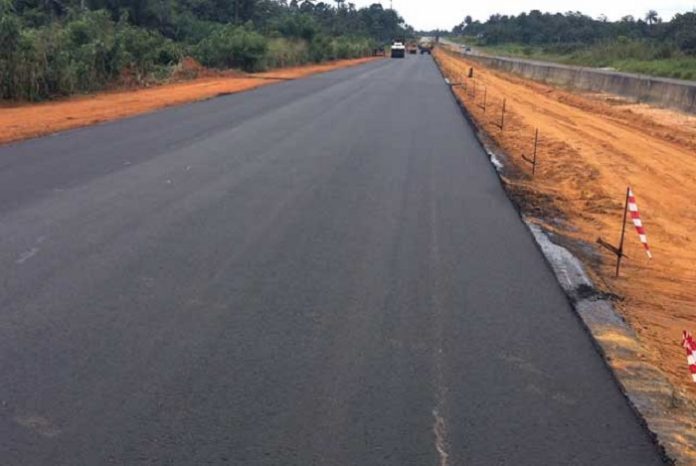 Nigeria requires US $278.5m  to complete the East-West road linking the three States of Delta, Bayelsa and Rivers of the South-south geo-political zone of the country. This is according to Transport Minister, Rotimi Amaechi and his Niger Delta counterpart, Usani Uguru Usani.
Speaking shortly after the inspection tour which started from Warri, Delta State, and terminated at Eleme junction in Port Harcourt, Amaechi revealed that lack of funds has been responsible for the delay in the delivery of the project.
According to him, the contractors need funds to continue and be permanently on site to execute the job and complete it.
"I thank the Minister and the President for asking us to come because the opposition has been saying there is no road and that the East-west road has been abandoned," said Rotimi Amaechi.
"Thankfully, that we drove all the way from Warri without hitting any bad road. meaning , in some areas, one lane has been completed, and in some areas, the two lanes have been completed," he added.
Meanwhile, Setraco Contractors need US $158.8m. While RCC said he needs US $119.8m and that's about US $278.5m to complete the road and that's apart from Oron which is being negotiated."
Also read: Nigeria approves reconstruction of East-West road
"We have actually done much to give it preference. For the areas that are not completed, we expect that when contractors return to site, they will work on the growing grasses along the road but for the sections that we have taken over, it is a matter of maintenance as our responsibility."said Usani
Negotiations
Mr Usani also said the cost of the project which spans from Warri to Calabar and the last section of the road is under negotiation as mandated by the FEC approval.
"As soon as people pay their taxes, stop militancy, bursting of pipelines and as soon as we get more revenue, the project would be completed. The FEC gives priority to this project and this is the reason this ministerial committee was established to come and do the assessment and report back. The government is willing to source for funds from whatever source to give attention to the project."he said