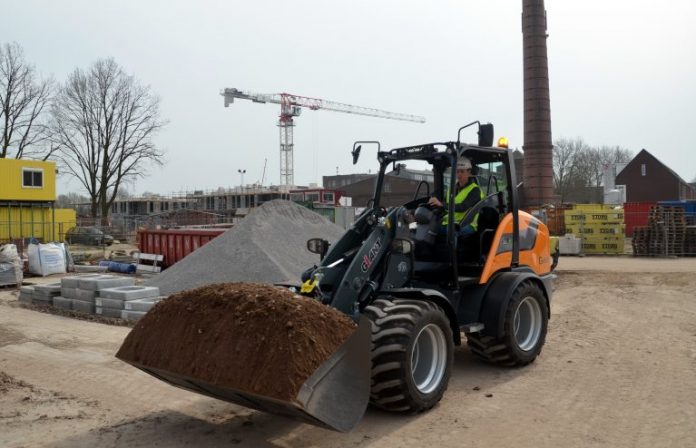 Tobroco-Giant showcased two machines at Intermit that will eventually make their way to North American shores.
G4500 X-TRA wheel loader
The company has debuted the G4500 X-TRA wheel loader, which has an operating weight range of 9,700 pounds to 11,465 pounds and has a tipping load between around 7,700 and 11,000 pounds.
The unit comes with either a 50 or 74 horsepower Kubota diesel engine and the machine has a diesel oxidation catalyst and diesel particulate filter to comply with U.S. Tier 4 Final and European Stage V emission standards.
The G4500 X-TRA is designed for heavier earth moving work and uses a hydro static four-wheel drive with automotive steering. A 100-percent switchable lock on both 16-ton axles helps the machine ensure sufficient traction. The Tobroco-Giant G4500 is expected to be in production in the next few months.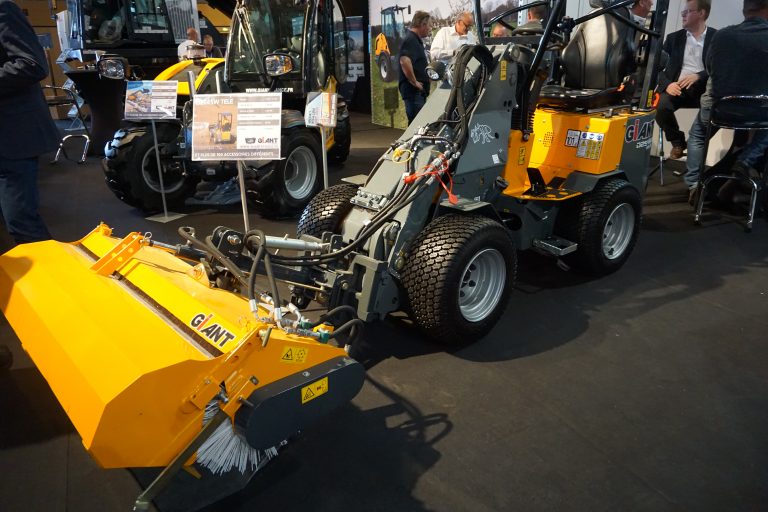 SD252D ride-on compact utility loader
The 25-horsepower SD252D ride-on compact utility loader (also referred to as a mini skid steer) has an operating weight of 1,785 pounds, allowing it to be used inside buildings. The machine has hydraulic pressures of 2,610 psi. Depending on the tires specified, the machines have a width ranging from 30 to 43 inches.
The company has added five dealers in the past two months, and is actively soliciting dealers who are in the tree care, landscaping and road construction markets.
Since opening the doors to its U. S. headquarters in Des Moines in 2017, Netherlands-based compact equipment maker Tobroco-Giant has added 17 North American dealers, says Toine Brock, company owner and director. "In our first year, we sold 150 machines, and were profitable," he says. "Our plan is to start manufacturing in the United States once we start selling more than 500 units a year." he added.