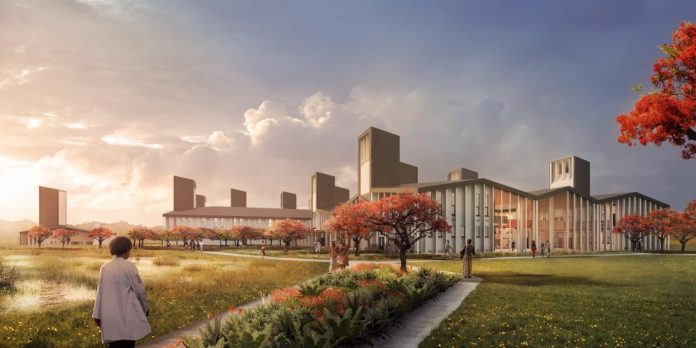 Phase two of the New Redemption Hospital in the Monrovia suburb of Caldwell, Liberia is on course. According to the County Manager of West Construction Liberia, Abraham Bah, the company is ready to begin phase two of the project which will include the elevation of the structure; as per the agreement between them and the Government of Liberia through the Ministry of Public Works.
Expected to be the second largest referral hospital in Liberia, the hospital will provide health care services to almost half a million people in Western Liberia and adjacent areas including cross-border citizens from Sierra Leone.
Mr. Bah said they were waiting to receive construction notice from the Ministry of Public Works, which he anticipates to be soon. He further said that customer satisfaction is what drives his company into construction agreements.
It is believed that the notice given by the government was as a result of delays in the passage and subsequent signing of the 2017/2018 Fiscal Budget and appropriate allotment in line with the Budget laws of Liberia and the Public Financial Management Acts and international best practices.
Also Read: Construction of a mega Medical Diagnostic Center in Liberia complete
Threat of sea erosion
The first phase of the hospital's construction works was also awarded to West Construction Liberia, and included the construction of the hospital's foundation, an underground water tank, and a warehouse to store construction material.
Earlier this month, The World Bank Liberia Country Office provided a US $14m grant to finance the re-building of the New Redemption Hospital. The hospital has in the past been seriously threatened by sea erosion.
Speaking recently at the Block Laying Ceremony of the hospital in Caldwell, the Country Manager of The World Bank, Larisa Leshchenko, assured Liberia of the organization's support. "We want to assure you Mr. President, the Government and the people of Liberia that the World Bank will continue to provide critical support towards the development of Liberia," she said.