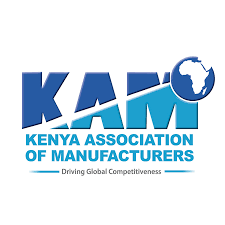 The Kenya Association of Manufacturers (KAM) in collaboration with the Government under Ministry of Energy and Petroleum, have committed to promote the Kenya's green economy strategy in bid to boosting the country's energy sector.
Speaking during a conference themed "Catalysing Sustainable Renewable and Energy Efficiency in Kenya" which was held by the two parties, KAM Vice Chairman Mr Mucai Kunyiha noted that affordable and clean energy as the key in the realization of the Big 4 Agenda.
"The Association seeks to increase the manufacturing sector's contribution to 15% by 2022, in line with the Government's Big 4 Agenda. Improving energy efficiency has the clearest impact on saving money, improving business results and fostering economic growth. We will continue to undertake projects that stimulate investment and policy initiatives that promote green growth in the country," said Mr Kunyiha.
Also Read: SAWEA to set standardized metric to assess energy sector employment
Promoting renewable energy
The two-day clean energy conference aimed at promoting renewable energy and energy efficiency in the country highlighted the achievements and challenges by industry on energy management and green growth policy initiatives.
KAM has been at the forefront of promoting a green economy through such initiatives as energy efficiency, water efficiency, waste management, plastic bottles and chemical wastes and green financing.
State Department of Energy Principal Secretary, Dr Eng. Joseph Njoroge also reiterated the government's commitment towards the production and use of clean energy in the country.
"The Ministry has put in place initiatives to enhance the efficiency of the energy sector. We fully support conservation of energy to build local capacity, reduce imports and build competitiveness for manufacturers. We want industries to drive renewable energy projects and we will provide an enabling environment towards this," added Eng. Njoroge.