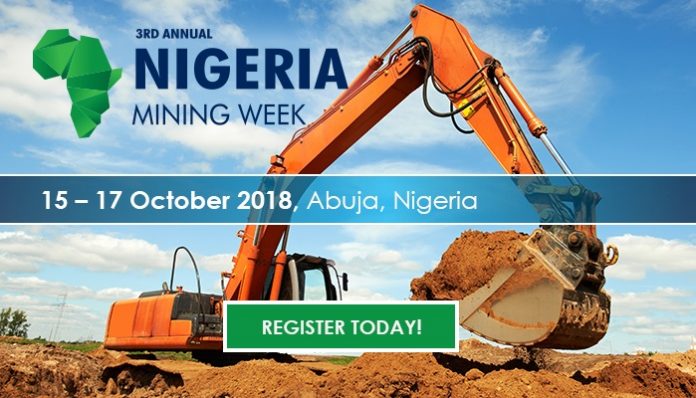 Nigeria Mining Week will be held from 15 -17 October 2018 in Abuja, Nigeria. With the official support of the Ministry of Mines &Steel Development and the Miners Association of Nigeria (MAN), Nigeria Mining Week promises to deliver an essential platform for key stakeholders in the industry in order to facilitate and accelerate the development of their operations as well as the mining sector in Nigeria.
Overview of the event
Strategic conference and international B2B expo: Providing strategic insights into hot topics and featuring leading technology and innovative services covering the value chain of the mining industry.
Project Financing Dragon's Den: Enabling project financing by pitching mining business plans to a panel of selected financiers.
Free technical workshops: Enhancing practical expertise to grow artisanal and small scale operations with an A to Z mining toolkit.
CEO roundtables: Deep diving into the key challenges facing the private stakeholders, driven by the MAN and PWC.
Investor breakfast: Delivering all the necessary information and contacts required to invest in mining in Nigeria
Who will attend?
Mining companies
Small scale mining operators
Government & academics
Banking/financial
Consultants, legal, advisory
Cement providers
EPC
Logistics & transport
For more information please contact:
[email protected] |d: (+27) 21 700 3588