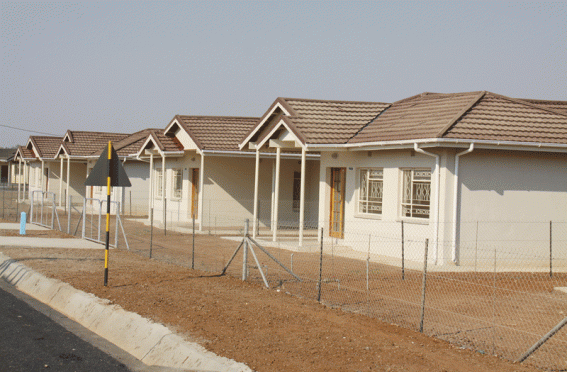 The construction of 99 Botswana Housing Corporation (BHC) houses at Extension seven in Palapye is said to be behind schedule.
Speaking during the ongoing sub-council meeting, Palapye Administrative Authority chairperson, Mr. Lesedi Phuthego said the US $1.4m project was 23% behind schedule due to the shortage of imported back-fill (G5 gravel).
The project was to be complete by August 2019. Mr. Phuthego however said the contractor had since found another supplier and was stockpiling material on site.
Also Read: South Africa to develop 71 properties under Joburg's inner city revitalization project
Botswana Housing Corporation (BHC)
The chairperson added that another project worth US $439,000 for the Ministry of Defence, Justice and Security at Extension 10 is currently at the mobilization stage.The project entails erection and completion of five houses and is set to be complete by August 2019.
BHC has two more planned projects this financial year comprising 150 units multi-family residential blocks at Ext & as well as 107 houses at Ext & and associated works.
Mr. Phuthego further said funds for the turnkey projects in the SHHA scheme for this financial year have been disbursed. He also said the assessment of the plots was complete and was only waiting for BHC to commence construction.
Mr. Phuthego further said 32 applications have been received this financial year with the waiting list standing at 535 for turnkey and 18 for home improvement. Of the 535 turnkey houses, 249 are for Palapye, 194 for Lerala/Maunatlala, 18 for Serowe South while 12 and 62 are for Serowe North and Mmadinare respectively.