Gemite Group is a multifaceted Group of Companies, Distributors and Licenses providing premier solutions to their clients, wherever they may be. Gemite delivers a complete line of exceptional construction chemicals and building products and provides unmatched technical support to resolve customers' challenges in the most efficient and economical way possible. The firm delivers every product necessary for a successful project – from start to finish, from a single source and for years to come.  
Uniqueness
Their technical team draws upon extensive global resources and knowledge to quickly find innovative solutions to fit client's needs. This enables Gemite to resolve customer challenges and tailor their products and services to the specific culture, tradition, technical standards, and engineering practices of the given region. With a solid reputation for innovation, superior quality, environmental responsibility and unmatched service, Gemite is the preferred industry choice for lasting and reliable solutions.                                                                           
Waterproofing Products
1. Cem-Kote CW Plus – Advanced Crystalline Waterproofing for concrete
Conventional (old-style) crystalline waterproofing reacts with free lime to form crystals that "plug" concrete capillaries.  It works but main problem is the time required for this reaction to take place. It may take a few weeks before the structure is waterproofed, which in many instances is not practical.
Gemite solution was to combine 2-waterproofing mechanism, crystalline penetration + membrane mechanism into one product Cem-Kote CW Plus that waterproof in only 24-48 hours.  Cem-Kote CW Plus is also very tough and abrasion resistant and it can be used as a traffic topping, whale providing waterproofing.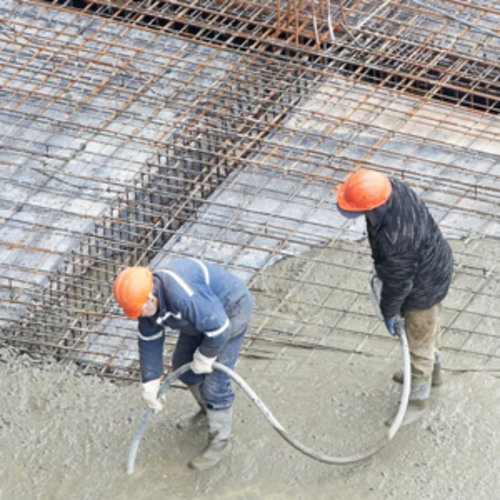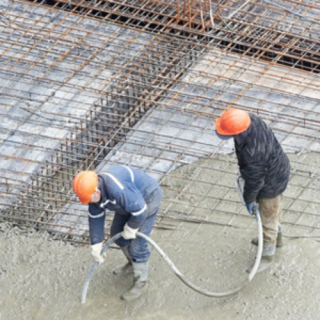 Cem-Kote CW Plus has been certified for contact with potable water in North America, ANSI/NSF Standard 61 and in European Union (CE).
2. Adi-Con CW Plus – Crystalline Admixture for concrete
Adi-Con CW Plus is crystalline based dry admixture for concrete that is highly effective, especially at higher water-cement ratios that are common in concrete without water reducing agents. It is added into concrete during mixing, but it can be also added into the mixing track. Adi-Con CW Plus seals drying shrinkage cracks, but as any crystalline admixture there is limit on waterproofing the larger dynamic cracks or poorly compacted concrete.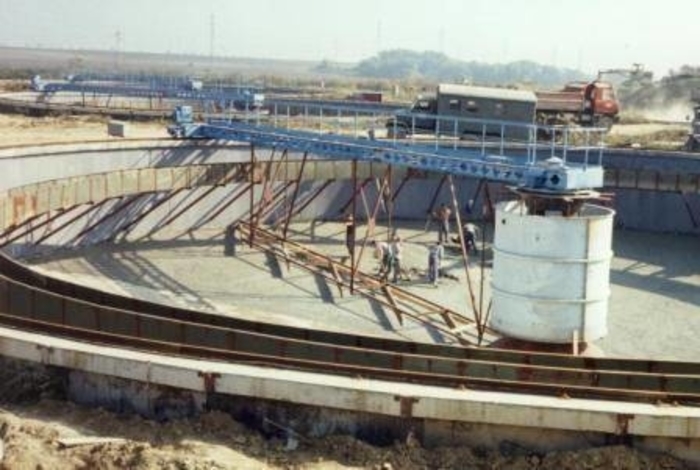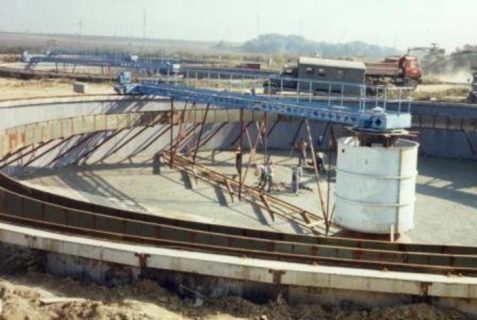 3. Fibre-Prime – Cement Based Rustproofing – special rustproofing for wet environments
Fibre-Prime is unique rustproofing, cement-based slurry, with many advantages over polymer based (epoxy / polyurethane) ant-corrosion barrier systems. Fibre-Prime does not need "white metal" surface, only removal of loose rust removal by sandblasting or mechanical steel brushes is needed.
It can be also applied to saturated concrete surfaces, even at 100% relative humidity, and to steel with water condensation on the surface. Fibre-Prime provides effective rustproofing even over areas of reinforcing steel embedded in concrete. Unlike conventional epoxy/urethane systems, it is insensitive to formation of "flush-rust" that forms shortly after steel surface preparation.
4. Nano-Shield OSP – Organic Solvent Protection for Industrial Wastewater Plants
Nano-Shield OSP (organic solvent protection) is one component dry powder material that protects and waterproofs concrete against penetration of organic solvents and oils in industrial wastewater facilities (oil and petrochemical), and concrete secondary containment structures with primary tanks holding organic solvents, oils and fuels.
Part of Gemite's system is a special bonding agent, Cem-Kote Barrier Coat 100, which overcomes the problem of bonding to oil contaminated surfaces.
5. Cem-Kote Flex CR – Chemical Resistant Waterproofing for Wastewater, Sewers & Manholes
Cem-Kote Flex CR is the lowest cost and longest service-life protective coating system for waterproofing  and chemical protection of concrete in Wastewater Treatment Plants, Sewersand Manholes. The system consists Cem-Kote Barrier Coat 100toprovide very high bond-  up to 7 MPa (1,000 psi) to concrete substrate, with Cem-Kote Flex CRas finish coat to provide chemical protection of concrete in hydrogen sulfide containing environments against sulfuric acid attack and to prevent deterioration. Cem-Kote Flex CR resists to pH below 1 and exceeds the requirements of the DIN 19573:2016-03 for mortars resistant to microbiological (MIC) induced corrosion.
The system is suitable for both restoration and protection of existing, as well as new structures. The system is completely insensitive to moisture and humidity, during and after installation, unlike non-breathable epoxy and polyurethane. Cem-Kote Flex CR is highly flexible and bridges substrate cracks and is significantly less expensive than epoxy / urethane coatings. Both, Cem-Kote Barrier Cote 100 and Cem-Kote Flex CR are spray or brush applied, depending on the size of the project. The typical example of sewer project where the system is used in new construction is shown below.
6. Damp-Gard – Protection against Raising Damp for New & Existing Structures
Damp-Gard is a line of highly effective, waterborne hydrophobic, oligomeric siloxanes used to Stop Rising Damp, and to Dampproof / Waterproof Concrete, Masonry and Stucco.
Damp-Gard 100 is injected into walls to stop rising damp and dry them, by forming a hydrophobic barrier at the bottom of walls.  The typical consumption is 1.5-2 liters (0.4-0.5 USG) per linear meter (3.2 ft).  Contact Gemite Products Inc. for application instruction and suitable equipment.
Damp-Gard 200 water-repellant protects concrete, masonry and stucco walls from driving rain, stops wet spots and avoids most efflorescence. It is applied by a low-pressure spray at the rate of 3.8 m2 / L (150 ft2 / USG).
Contact [email protected].