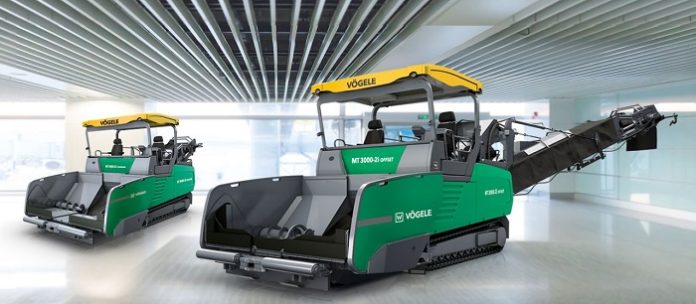 Germany-based global provider for road pavers Joseph Vögele AG is restructuring their extensive range of road pavers and screeds. The newly introduced Classic Line is for pavers equipped with the extremely easy-to-use Ergo Basic operating concept.
These machines are hallmarked by a very solid machine concept which offers a basic range of convenient features. But these machines offer all the essential features required for daily paving work. All the machines are equipped with engines and screeds that match the national requirements of their respective target markets.
The company has announced to divide its range into two lines including the Premium Line and the Classic Line. The company will also be subdividing its products into up to five classes within those lines.
From basic to premium equipment
VÖGELE are combining all pavers featuring cutting-edge technology and advanced mechanical engineering in their Premium Line. Premium Line products are all equipped with the ErgoPlus 3 operating concept.
According to the company, "This system is also quick to grasp but offers a number of additional features not included in Ergo Basic. Many functions can be configured via a high-contrast display which can be operated intuitively. The display additionally provides the operator with extensive information. Information about the screed or the conveyors and augers can simply be called up and altered on request."
Two lines, five classes
VÖGELE's Premium and Classic Lines are further divided into up to five different classes: the Mini Class, Compact Class, Universal Class, Highway Class and Special Class. The current total of 48 machines and 26 screed versions offered by VÖGELE are allocated to one of the lines based on their operating concept and equipment as well as to one of the classes depending on their pave width, performance and areas of application. VÖGELE will be unveiling the latest machines in the Classic Line and the Premium Line at Bauma 2019, where they are set to make their world debut.