Heinrich De Fries GmbH – HADEF – established in 1904 specializes in design, manufacture and sale of hoists, winches and cranes. The company stands for innovative design and development solutions for the efficient and safe transport of loads. In addition to their core range, they develop special designs from their basic components that are optimally adapted to client's local conditions.
In their conveying and lifting specialist field, they adapt flexibly to ever-changing operating conditions and offer a wide range of high-quality, state-of-the-art products. HADEF GmbH relies on the production location Germany and has its headquarters in Düsseldorf;
with their own sales and service offices and an extensive network of specialist dealers in Germany and abroad, the company offers short paths in planning, consulting, sales and service.
 International subsidiaries
The company MLI in the French Janneyrias / Lyon with exclusive distribution, assembly, crane construction and service. In Oslo, Norway, the company LM Maskin AS exists with exclusive distribution, service and many years of experience, especially in the offshore sector. With their subsidiaries and firm's national and international cooperation partners, they deliver proven products that have made HADEF a quality guarantor worldwide.
 Popular products in Africa
The HADEF product range includes hoists for manual, electric or pneumatic operation with standard, low or ultralow headroom configuration, in a capacity range up to 100 tons.Chain Hoists of Ultralow Headroom are used wherever space constraints are existing. Furthermore, these chain hoists can be supplied to customers' needs i.e. for high temperatures with special motors and fan cooling systems.
High quality components reduce wear and increase product lifetime considerably, which is especially important for severe environmental conditions like high temperatures, dust, sand, etc. We are selling these hoists regularly because of headroom benefit. This product feature fits into existing dimensions or can save the customer money on new construction projects.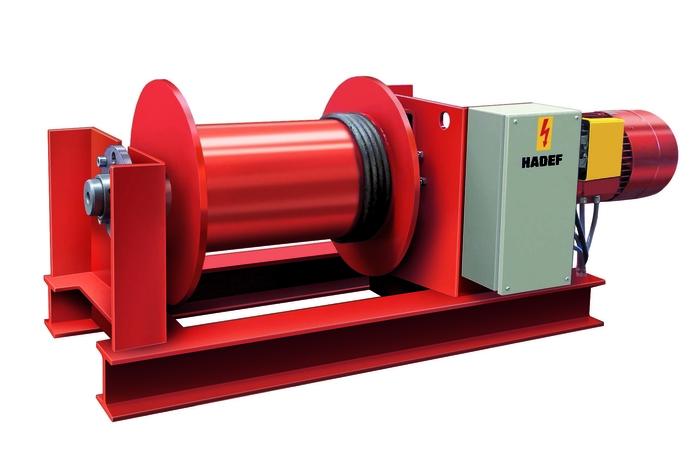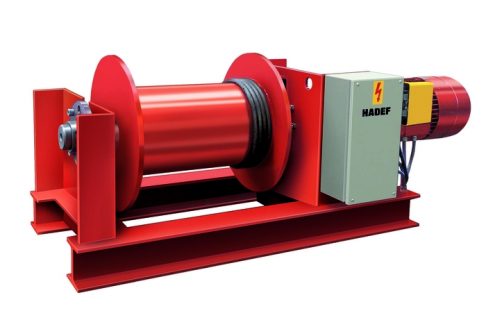 As traditional family business with own production in Düsseldorf, HADEF offers full service, development, construction and production. We offer a wide range of products, Chain Hoists, Winches and Cranes for either manual, electric or pneumatic operation and lot of special products, made out to customers' needs. A new test rig has been designed, built and installed in 2011. This unique facility permits to test hoists and winches up to 125 t using natural weight.
HADEF products are of high quality, therefore product lifetime is long and maintenance costs are low. The total costs of ownership looking for their peers. We are a niche producer with the passion for production depth which is offering us the opportunity to keep the quality + safety on top level.
Technology breakthroughs
HADEF has developed a new safety system for ratchet lever hoists used for open line construction in the energy sector or special industrial applications, recently called HADEF SAFETY LINE. Furthermore we launched the new AP 8 series pneumatic hoists which are covering 2.5 ton 1 fall and 5 ton double fall to complete our range.  Furthermore HADEF offers the whole range of products, either manual, electric or pneumatic Hoists, Winches and Cranes in ATEX for explosive atmosphere.