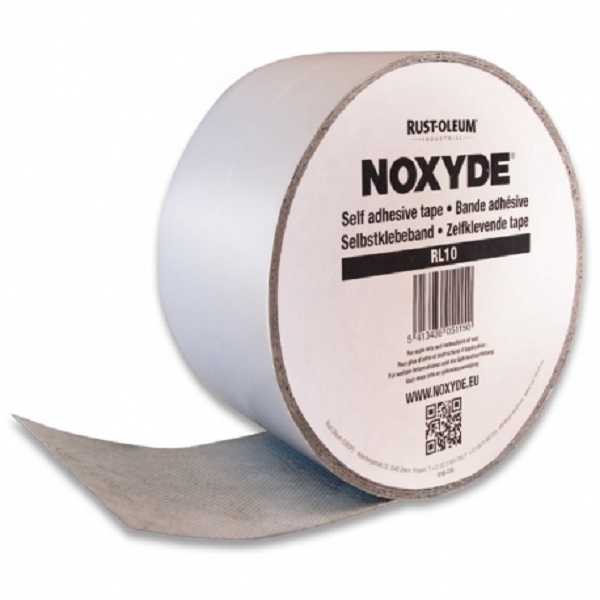 Rust-Oleum® manufactures innovative paints and coatings for professional users and consumers. With an output of over 100 million items a year, they are also the largest producer of paint aerosols in the world.
Rust-Oleum Mathys Noxyde Tape is a self-adhesive tape made of a butyl rubber compound protected by a Fleece in Polypropylene used for reinforcement of overlaps of metal cladding roof and wall panels in combination with the Noxyde coating system.
Features and benefits
Easy to apply
Excellent adhesive properties
Excellent heat stability
Excellent adhesion at low temperatures
High plasticity and formability
In Europe, their products are aimed at professionals with a strong focus on maintenance and renovation—from aerosols producing instant results to advanced coating systems. We also provide non-slip, repair and maintenance products. Products and solutions for specific target groups
The company operates from offices in the Netherlands, Belgium, France and England. Production takes place in Newcastle, UK and Belgium.