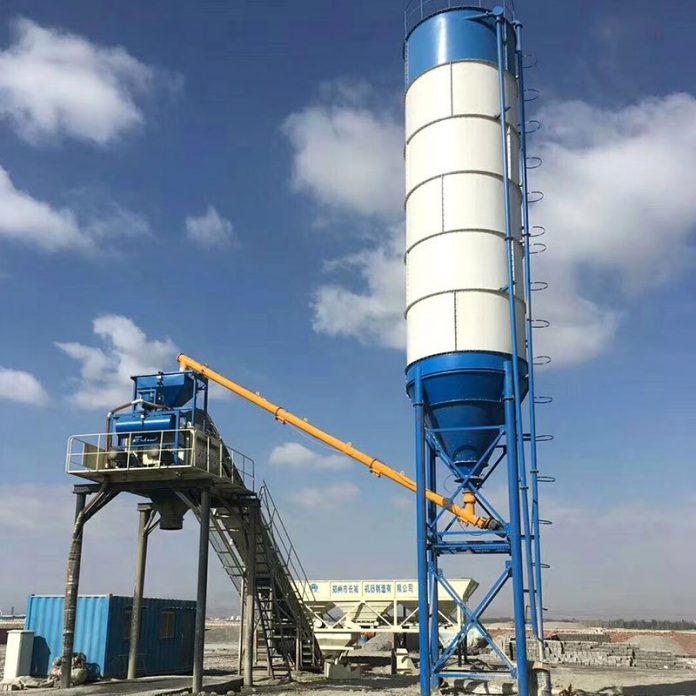 The Sarangani Detoxification Center is located in Arabel, Sarangani, Mindanao, in the southern Philippines. The main buildings include administrative and medical complexes, visiting rooms and transition rooms, staff rooms, sleeping rooms, multi-functional playgrounds and supporting rooms, with a building area of over 6,700 square meters and 150 beds. Besides, the project started on January 12, 2018 and completed on November 30. The construction period is less than 11 months, which is halved from the estimated 21 months.
In general, there are some construction equipment that usually used in construction, such as crane, tower crane, excavating machinery, concrete batching plant, ect. As you know, concrete batching plant provides concrete for various construction projects such as house construction, bridge projects, ect. So concrete batching plant is vital in house construction. Some construction project choose to buy concrete from commercial concrete plant. However, there is a more cost-effective method — start a concrete plant to produce concrete (how to start a concrete plant).
Camelway, as a manufacturer and exporter, has been manufacturing construction equipment such as concrete batching plant, continuous mixing plant, truck mixer and other devices over three decades. Camelway concrete batching plant produces high quality concrete with high efficiency. In addition, Camelway always puts the customers at first. It helps customers create the concrete production solution according to customers' requirements. Moreover, due to it is the manufacturer, the price is more attractive. And you can visit our factories at any time.