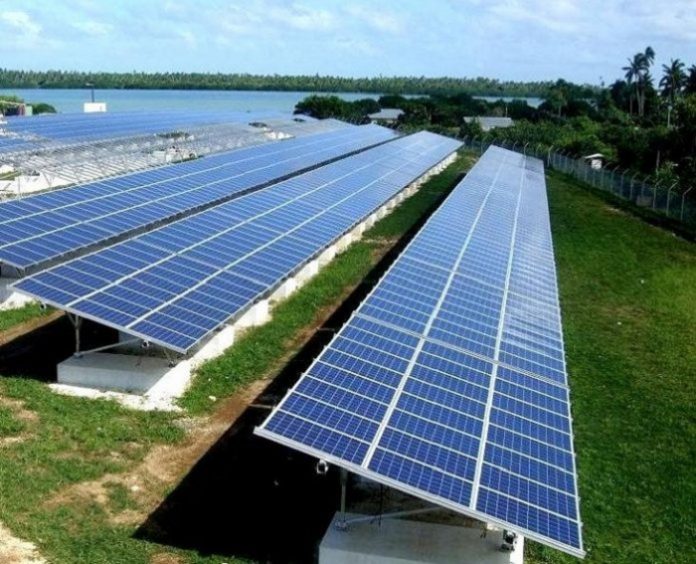 A US $2m financial deal has been signed between REDAVIA, German-based solar company and Electrification Financing Initiative(ElectriFI), to provide affordable electricity to local business communities in Ghana.
Dominiek Deconinck, ElectriFI Fund Manager confirmed the reports and said the investment will bring around 15 MWp of solar PV assets to commercial and industrial off-takers such as educational institutions, agro-foods and manufacturing companies in the country.
"We are delighted to partner with REDAVIA to bring reliable, affordable and clean electricity to the local business community in Ghana. REDAVIA's solar farms and lease arrangements show high flexibility and levels of performance. We are thrilled to be part of the journey," said Dominiek Deconinck.
Also read: Kenya set to construct 40MW solar plant in Eldoret
Innovative debt financing deal
The deal which is also in conjunction with the recently signed US $4m innovative debt financing deal from responsAbility Investments AG, targets the local business community including agro-foods processing, manufacturing, public infrastructure, as well as hospitality and real estate companies. The solar company supports the reduction of carbon emission and increasing the impact on a sustainable society through the use of cost-effective and cleaner energy mix such as diesel generators, batteries or as a complement to grid-connected power.
"We are very proud of our footprint in Ghana so far and the benefits that we are able to deliver to our customers. ElectriFI's funding will be a stepping stone towards the international expansion of our successful delivery model in Ghana," stated Erwin Spolders, CEO and Founder, REDAVIA.
About REDAVIA
The German based solar company, REDAVIA has a proven track record in solar farm design, manufacturing, deployment and  maintenance. Their main targets for the solar company are mostly the local business community. Through subsidiaries,REDAVIA has offered solar power for business in Tanzania, Kenya and Ghana.
55 mini-grid electrification systems with an average capacity of 100 kilowatts will also be established. The systems will be based on solar PV technology, which will be hybridized with other generation options to serve islands and off-grid communities. Ghana receives an abundance of sunshine with many parts of the country enjoying 5.524 kwh/m2/day, all year round.