Haogenplast Ltd is a leader in the development and manufacture of premium VINYL products like PVC Waterproof Membranes for various applications; supplying a global clientele with advanced quality solutions that are consistently raising industry standards.
The company is supported by an experienced management team and a staff, who bring intensive expertise, advanced scientific and engineering capabilities, and a deep commitment to quality, safety, environment and production process.
Products
The result is a range of advanced VINYL sheeting, films and laminates for applications in construction, agriculture, home finishes and the industrial sector. It is market leader in development and manufacturing of technical and decorative liners and membranes formulated for extreme UV conditions. Their applications include awnings, roofing, swimming pools, and decorative lamination for doors and windows.
HaogenPlast has art of art production facility and are continuing to expand to meet international requirements for product supply. The company produces top of the line calendaring, printing and lamination technology, exercising complete control and proficiency throughout the entire production process, from raw materials to the finished, packaged product. These advanced in-house capabilities ensure precise, tailor made solutions that meet the client's specific needs. It has years of experience resulting in superior chemical know-how for outdoor solutions, experienced  r&d team supported with extensive lab equipment allowing them to keep developing their products range as well as tight quality assurance throughout the production process.
Quality and Durability
Flexibility allows manufacturing products for niche markets according to specific needs. The company's operations, spanning more than 50 years, are geared to the delivery of the world's leading VINYL products renowned for their state-of-the-art properties. Haogenplast products meet the most stringent international quality standards. The firm's products are designed for optimal strength and resistance under harsh weather conditions, including high UV exposure, humidity and temperature fluctuations, in addition to mechanical wear, abrasion and pollution.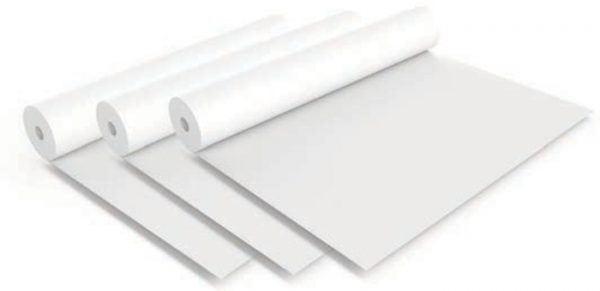 Slitting and packaging
The packaging sage of production process includes the final digital automatic visual inspection, to ensure the highest quality product that meets the client's needs while complying with international industry standards. All products, the waterproofing vinlyls, decorative and technical films, are available in a range of packaging options, including custom packaging to suit the client's shipping and storage requirements.
Laminating
HaogenPlast operates 4 layer laminators and embossers for heavy duty waterproof membranes and flooring. Arrange of embossing rolls allow for the production of a wide variety of textures, including custom textures as requested by the client. The company also operates 3 layer laminators and embossers for decorative films, both printed and solid color, in combination with clear acrylic, PVC and PVDF layers.
The Research and Development (R & D)
The Research and Development department is focused on the development of cutting edge formulations and the improvement of existing products to advance the company's range and capabilities. The innovations that emerge from research initiatives position the company to deliver products that combine powerful structural and aesthetics characteristics, while maintaining the highest standards of quality.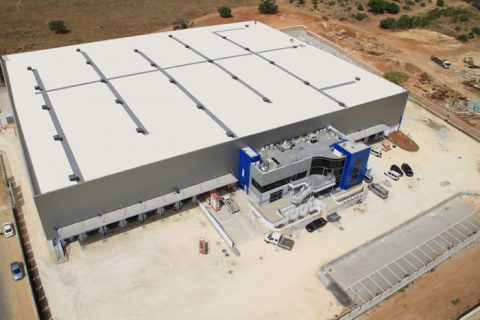 Sample products are calendared at their fully equipped pilot plant to check tensile strength, chemical resistance and other technical properties. The company is positioned to evaluate new developments according to applicability and compatibility with the client's needs. The firm's extensive technical knowledge and expertise allows for the in house adaptation of machinery to meet HaogenPlast's dynamic production and development needs. The advancements in vinly formulations and production techniques achieved by the R & D department are a testament to the commitment, drive and creativity that are an integral part of company's character.