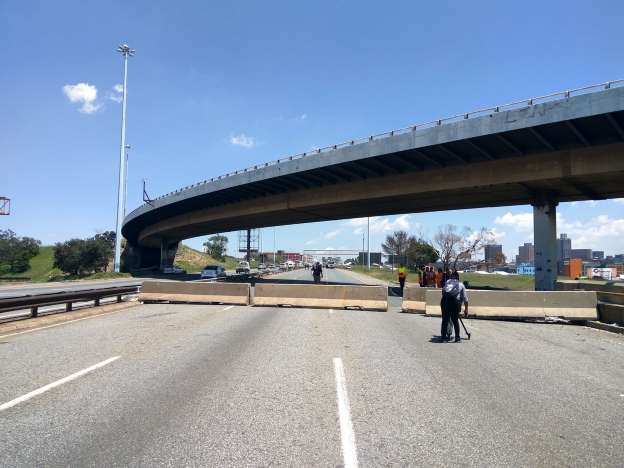 The Johannesburg roads agency (JRA) has announced that it will be closing a section of the M2 motor way, between the Crown interchange and Martizburg Street to allow a bridge rehabilitation.
This comes as a result of concerns raised by Johannesburg's Mayor Herman Mashaba in last year, when he said that there were fears of the stability of the Kaserne and Selby sections of the M2 Bridge.
Also Read:Uganda lists 39 roads to undergo reconstruction
M2 Motorway 
The Mayor explained that the damage comes due to lack of maintenance, as well as a considerable increase in road traffic since the bridge was constructed.
"Over 12 000 motorists use this road and they might be subject to the danger posed by the M2 west bridge. It therefore required maintenance and repair on its concrete whose structural integrity has reduced over the years, otherwise this motorists might face dire consequences that could have been avoided," said Mayor Herman.
The road closure will be effective as from 06:00 on February 28, when the project is expected to kick off, until the end of October. Construction works is expected to be completed at about the same time on both carriageways.
Traffic accommodation plan
M2 motorway is one of the busiest routes in the city and upon its closure, it is expected to cause traffic gridlock. However, Mr. Mashaba affirmed a traffic accommodation plan in a bid to minimize the inconvenience for motorists using this route.
He noted that appropriate road signs will be put in place by next week and police from the Johannesburg Metro Police Department would assist in traffic management until the project's completion later this year.
JRA had earlier on flagged its apprehension that of the 902 bridges managed by the city, only 6% were in good condition. The remaining 94% needed immediate intervention in terms of refurbishment and rehabilitation, an act that will cost the city an approximately US $458m.