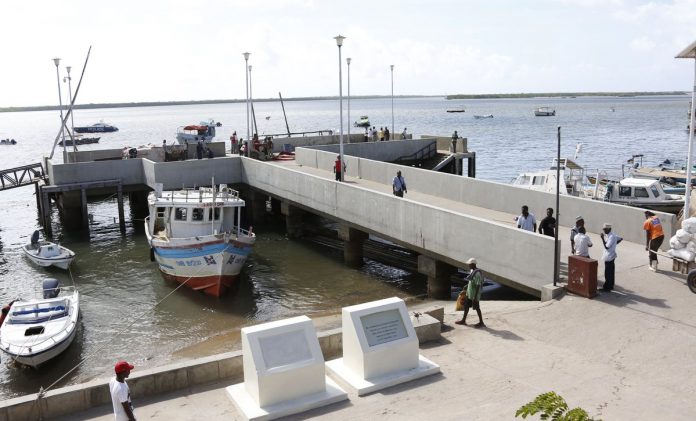 The National Government of Kenya has commissioned the primary part of construction and rehabilitation of key jetties in Lamu County which are in a deplorable condition.
Speaking during the launch Stephen Ikua, Secretary of Administration said the jetties are crucial element of Lamu's transport system as they are the main entry and exit points to Lamu Old Town and the adjacent islands within the archipelago.
The first phase will cover the Mokowe Customs Jetty in Lamu West at a cost of US $6m while the Mtangawanda Jetty in Lamu East cost  US $718000. Second phase will include construction of two other jetties which include the Manda Airport Jetty and the Lamu Mangrove Terminal Jetty in Lamu West.
Also Read:Tema Port expansion project receives 27 gantry cranes
Poor conditions
The poor condition of the jetties has mainly been caused by lack of frequent servicing. Stephen Ikua said that ground work is set to kick off next week. Two contractors,  a venture of the Appallan Marine and General Contractors Company, Benris Investments Limited  and Aven Premier International, won the construction contracts of the project.
The National Treasury has been on the spot since late 2018 by not releasing funds meant for the jetties prolonging repairs after a pontoon detached from its piles, floating in Indian Ocean and posing danger on sailors in August 2018 and until now the pontoon has not been found.
The Mokowe jetty will be constructed under the joint venture and Aven Premier International, on the other hand, will work on the Mtangawanda Jetty.