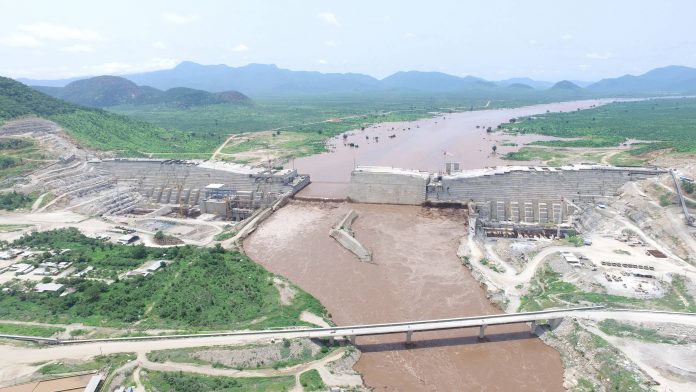 Construction works of the Grand Ethiopian Renaissance Dam (GERD) is well in progress and has reached 66%. GERD Project Manager, Eng. Kifle Horo announced the reports.
Eng. Horo explained that 81% of the dam and 82% of the overall civil works have already been executed while 94% and 99% of the saddle dam and the spillway, respectively are completed.
Also Read:Batoka Gorge Hydroelectric power project in Zambia to begin this year
GERD
The Grand Ethiopian Renaissance Dam is being built along the Nile in the Benishangul-Gumuz Region of Ethiopia, about 15 km east of the border with Sudan. Construction of the dam was awarded to Salini Impregilo for US $4.8bn. The project, which was expected to be finalized in 2017, needed extra four years to be completed due to poor performance in the electro-mechanical and hydraulic steel structure work.
The government resulted to terminating the contract with METEC in 2018 and signed with foreign contractors to resume electro-mechanical and hydraulic steel structures work. Seven contracts were signed and all have started mobilization while two have started physical work.
The GERD is expected to produce 6,000-megawat which will be the centerpiece of Ethiopia's bid to become Africa's biggest power exporter.  GE Alstom, a US-French joint venture was previously awarded US $61m to install and commission the six turbine units. Two are expected to be finalized before 2020 to help early generation of 750MW.  GERD is set to become Africa's largest hydro power dam upon its completion.