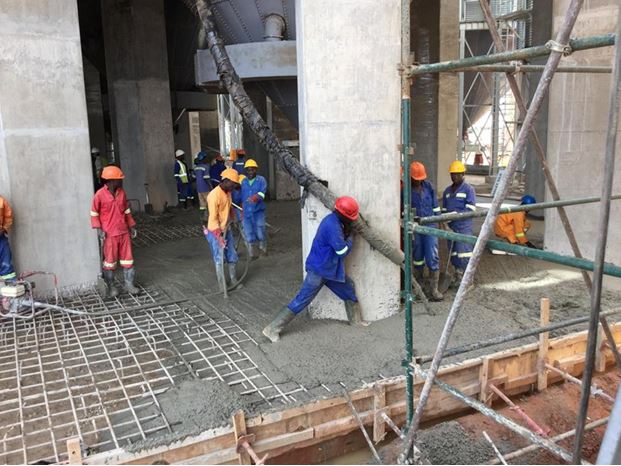 The government of Malawi has announced plans to construct a netball and football academies in the country to enable naturing of young talents which will then open opportunities for them in Europe and the rest of the world.
The county's President Peter Mutharika, revealed the plans and pledged support for the sports facilities to create employment for the youth.He added that the government is providing more sporting opportunities in the country to improve the physical well being of citizens and nature young talents as well.
"Every one of us loves sports and therefore we are constructing stadiums in every district and also for big clubs like Be Forward Wanderers and Nyasa Big Bullets. Discussions are ongoing with a big organization who have expressed interest in constructing the Youth Centres in the country" the president explained," said Mutharika.
Also Read:Dodoma stadium in Tanzania to become largest stadium in Africa
Support to youths
On her part Grace Chiumia, Minister of Labour, Youth, Sports and Manpower Development said sports plays a huge role in the country and the move by the President comes at a right time in order to provide necessary support for youths to their dreams and inspirations.
Malawi has since constructed sports stadiums in Karonga, Rumphi, Mangochi, Mulanje and Kasungu while two others, Ntcheu and Zomba are still under construction. Additionally the country has Nankhaka ground, Bingu, Silver stadiums and Civo in Lilongwe while in Blantyre there is Chiwembe ground, Kamuzu stadium and Mzuzu stadium in Mzuzu.
Moreover there's Hitowe stadium in Dwangwa, Nkhotakota and Kalulu stadium in Nchalo, Chikwawa. The stadiums have hosted TNM Super League and Cup matches where residents have been able to sample the country's football cream from their home yard.
"The President has always encouraged us to keep trying things in order to excel. Everything is possible and it worth trying to do it," said Ms Chiumia.