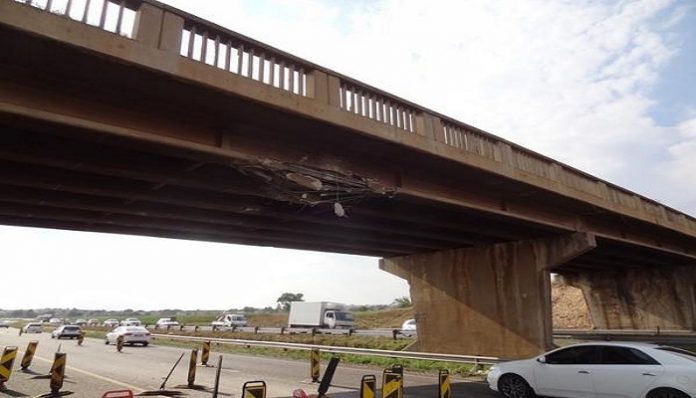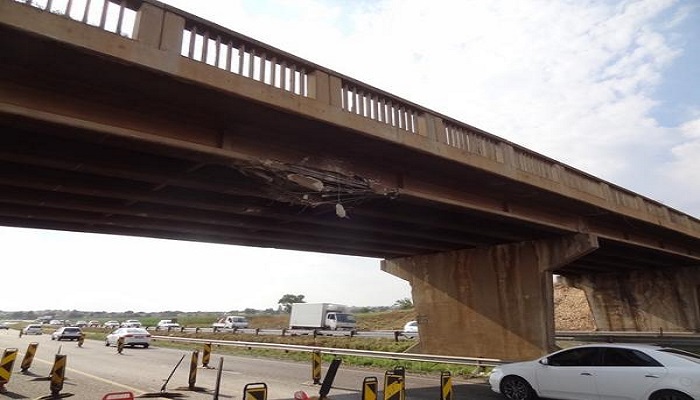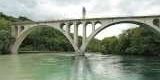 South Sudan has launched a new European Union-funded bridge in Kuajok the capital of Gogrial state. Speaking during the launch ceremony, Rebecca Joshua Okwaci, South Sudan's minister for roads and bridges commended the development but also acknowledged the lack of roads in the country remains a huge challenge.
"I have to confess that we still have challenges in terms of achieving our vision of safe, passable roads or highways for our country. By safe we mean well-built roads that people will travel on without having accidents," Okwaci said.
The bridge constructed at a cost of US $6.5m, is 120-meter-long bridge (130 yards) and eight meters (26 feet) tall. This is likely to put it beyond the reach of floodwaters, even during the rainy season when the river is high.
Also Read:Rwanda allocates US $5m for construction of mobile bridges
Kuajok bridge
According to residents of Kuajok, until now, it has often been difficult, even treacherous to cross the Jur River to deliver goods or services. Travelers had to pay at least 50 South Sudanese pounds, the equivalent of of US $0.38, for a one-way trip across the river by canoe. The fee affected school attendance.
It also used to take half the day to get to Tonj state from Kuajok. However, the distance has now been cut down as it will take you around one-and-a-half hours. This in turn will result to traders expanding their reach and cattle keepers will have a much easier time.
"Cars will be moving freely, crossing the river through the bridge. And also will benefit this area by crossing with their animals either you take them to Tonj or you bring them to Kuajok or you take them to the north," said Akeny one of the residents.
Ronald Sibanda, World Food Program country representative for South Sudan, also commended the the new bridge and said it will make delivery of humanitarian aid much more cost-effective in the Bahr al Ghazal area, which has been at the center of hunger spikes for years.
"The bridge link will also provide year-round movement of goods and people and lays a strong foundation for the economic growth of the region by facilitating trade, community integration and promoting stability," Sibanda said.