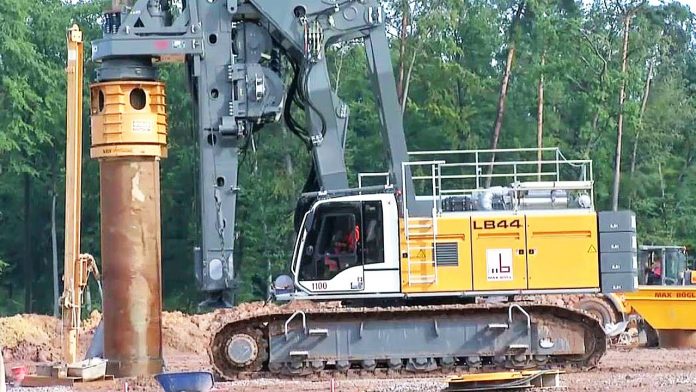 There is frequent use of standard drilling equipment which ensure buildings don't collapse in cases like heavy rains. Big drilling manufacturers are currently working on autonomous drilling machines, that can in theory be operated out of everybody office or home.
The following are top modern drilling equipment manufacturers
The Morath GmbH
Morath drilling technology stands for the highest standards, quality, continuous innovation and also for stability and continuity. They develop adequate solutions for the smallest of tasks right up to your major projects. In addition to their existing customers, more and more companies from around the world choose our products and our customized solutions. 
Morath's machines are not only customized to the customer's specific needs, but also manufactured by Morath company. As market leader, Morath offers consulting, development, manufacturing and service solutions from one source. Customers value Morath company not only for their quality machines but also for their know-how and experience to provide solid solutions for more than 50 years. 

Vermeer
Industrial equipment supplier Vermeer has been providing agricultural and industrial equipment that is built tough, built to perform, built for value and backed by caring customer service for more than 50 years. Its robust dealer network consists of more than 500 dealership locations worldwide.
The company also delivers a positive impact on the more than 3,000 team members of Vermeer and its affiliated companies, who have chosen to build a lasting, successful career at one of its worldwide locations. These are people who are committed to making a difference in the communities in which they live and work.
The company's unique aspect in the machines include; Reliability, Durability and Longevity. This has contributed to the large market share Vermeer holds. Other aspects include ease of operation, ease of maintenance and common controls throughout the entire product range. The operator controls on the majority of Vermeer drills are identical to those of the larger pipeline installation rigs and that enables fleet owners to have all machines sizes being operated by same HDD personnel with ease.

Herrenknecht
Herrenknecht is the only company worldwide to deliver tunnel boring machines for all geologies and in all diameters – ranging from 0.10 to 19 meters. The product range comprises tailor-made machines for traffic, supply and disposal tunnels, technologies for routing of pipe lines, as well as additional equipment and service packages.
Herrenknecht also manufactures drilling equipment for vertical and inclined shafts as well as deep drilling rigs. In order to always be close to clients, projects and jobsites, the company is represented on all continents with around 80 locations.
With horizontal directional drilling technology from Herrenknecht, pipelines can be installed rapidly, economically and with minimized impact on environment and existing infrastructure. Later application of the pipelines include the transportation of oil & gas, sewage water, district heating, high-voltage power lines, cable bundles for telecommunication and more. HDD Rigs are highly adaptable in diameter and lengths of the borehole and used mainly in stable, loose soils and rock.

Soilmec
Soilmec has always developed safe, innovative, cutting edge technologies supplying the construction industry with the full spectrum of equipment solutions. Thanks to a constantly upgraded and broadening range of products and a greatly increased production capability, Soilmec is an established landmark in the international ground engineering field. 
An important feature is the multi-functionality: the ability to perform all different pile techniques as well as soil consolidation techniques. Based on the experience and success of the first generation, the new SR rigs have been designed as the best answer to the global piling construction industry demand improving their productivity and operating flexibility to an ever higher degree, in addition to operator comfort and safety. 
The "Blue" rigs are designed in compliance with new European standards with a special care of an easier accessibility, an higher visibility and a safer manoeuvrability without losing sight the eco-friendly characteristics. The rigs are equipped with removable side platforms with handrails and ladders for easier and safer access to the cab and turret top floor, Video-cameras kit with a dedicated monitor into the operator cab and adjustable mirrors for the maximum control of the working area all around the rig, an automatic acoustic alarm during rig travelling and turret rotation and fiberglass canopies  for noise level reduction.

Hütte Bohrtechnik GmbH
Hütte Bohrtechnik GmbH supplies drilling rigs as per the client's special needs. Their product range includes drill rigs from a weight of 2 up to 35 tons, excavator attachments and customized machinery.
For more than 40 years, Hütte provides solutions Civil Engineering and Geothermal solutions by carrying out high-tech innovations for the benefit of the client. These do not only ease the work at hand, but will also assist to achieve best quality.
By being part of the world-wide Casagrande Group, Hütte offers very interesting and effective distribution and production structures. Clients profit from the exceptional know-how of their service technicians and experienced drill master. They assists the client from the first commissioning and are available on-site within the shortest time upon demand.
Jiangsu Dilong Heavy Machinery Co., Ltd.
Jiangsu Dilong Heavy Machinery Co., Ltd. is one of the professional companies engaged in research, development and product manufacturing of trenchless technology. Since 1996, the company has started the application research of trenchless technology and was formally incorporated in 1998.
It is a member of the International Trenchless Technology Association (ISTT) and the China Non-Excavation Technology Association (CSTT). The company now has total assets of more than 40 million yuan, a total of 300 employees, and has more than 10 domestic experts in trenchless equipment research and non-excavation technology.
The non-excavation drilling rig production base is located in Nanjing Lishui Economic Development Zone. The factory covers an area of ​​more than 20,000 square meters. It is equipped with three parts of modern production workshops, including component processing, structural welding and rig assembly. The annual design capacity is 400 sets.
There are more than ten varieties of DFM, DL and two series of products. From the current compact 4 ton micro rigs to 500 ton large rigs, it can meet the construction needs of customers in different working conditions.
The excellent quality and excellent performance of Dilong products, together with the service concept of "Everything from the customer's point of view", which has always adhered to the service concept of Dilong, has been distributed in more than 20 provinces in China and has been exported to Russia, Southeast Asia and other countries.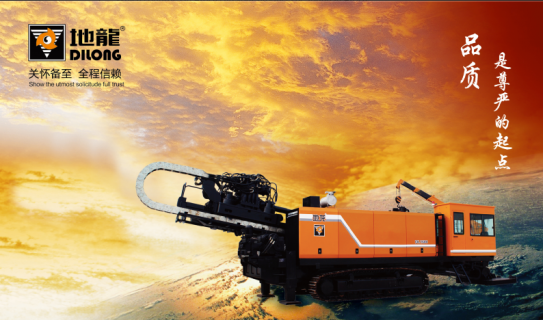 BAUER Maschinen GmbH
Specialist foundation engineering machinery from Bauer has been a byword for top performance and quality and for continuous innovation since the late 1960s. BAUER Maschinen GmbH, which designs and manufactures rotary drilling rigs, diaphragm wall equipment and all related tools, has been operating on the market as an independent entity within the BAUER Group since 2001.
Products of the BAUER Group can be found all over Africa with particular focus to Algeria, Morocco, Egypt, Tunisia, Kenya, Tanzania, Mozambique,  Mauritius, South Africa, Botswana, Namibia, Ivory Coast, Ghana and Senegal.
Specialist foundation engineering equipment from the BAUER Maschinen Group is the global benchmark in the industry. Customers all over the world trust in the unmatched quality and efficiency of Bauer as a global market leader in specialist foundation engineering equipment such as rotary drilling rigs, trench cutters and drilling accessories, as well as deep drilling rigs, foundation cranes, exploration and well-water drilling rigs, pile drivers, anchor drilling rigs, deep vibrators, diesel-powered hammers, hydraulic hammers and desanders.

Dando Drilling International
Dando Drilling International acknowledges the fact that drilling is very situation sensitive, and it addresses this through its modular approach to design. Key components on their many models have been designed with alternative options for rotary heads, engine power units, winches, mast extensions, canopies and track systems.
Dando Drilling has a rich history of supplying drilling rigs and equipment across Africa from large water well rigs for government drilling schemes to small, compact rigs for major civil engineering projects. They also provide solutions for accessibility problems, with drill sites sometimes located in undeveloped areas, such as deserts, jungles, mountains and even swamps. 
One reason Dando rigs are so popular in Africa is that they can be specially designed for working in harsh working environments where elements such as extreme temperatures, difficult terrain, dust and sand may be encountered. 
While dust is common in most drilling environments, Dando rigs working in parts of Africa often have to contend with extremes in the form of dust and sandstorms. One such area is the desert of Algeria, where Dando Drilling International provided a contractor with one of its large truck mounted water well rigs, the Watertec 40. Here it has been drilling 12in (305mm) diameter boreholes to 250m for irrigation purposes on farmland. Dando designed and built a special canopy to protect the cooling and compressor intakes during sandstorms. The canopy design had a dual purpose: to keep sand out and to allow unimpeded air flow through the radiators. 
Dando's latest cable percussion rig is the Dando Duke which boasts a range of innovative features for increased drilling efficiency and productivity. Available with trailer or track mounting options, its hydraulically operated telescopic mast allows for a very fast and easy setup, while also permitting a variety of mast heights should drilling be required in areas of restricted head room.  Other features include a hydraulic automatic SPT hammer (optional), hydraulically powered stabilisers, a pneumatically operated brake and clutch system, and a new 2 speed winch design offering impressive speed and pulling power. 
The company's Dando Terrier, is also one of their most relevant rigs for the construction sector, and many have been sold across Africa. Dando Terrier is the smallest of the Dando geotechnical rig range and is capable of a wide range of site investigation techniques in areas of confined space and difficult access
According to Ian Smith, Marketing Coordinator at Dando,"When a customer is looking to acquire a rig, there are some key factors that will determine the size and type of rig they need. Basic information that needs to be supplied is: which drilling/sampling techniques they wish to use; maximum and average depths they will be drilling to; diameters to be drilled and the ground formations they will be operating in. This will enable the rig supplier to recommend the most suitable machine for their purposes."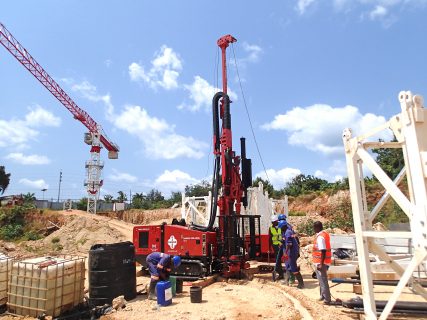 BESSAC
BESSAC, a company specialized in the field of tunnels and microtunnels, has 40 years of experience in underground works, in various applications. The company has mastered the entire tunnel production chain: from TBM concept and manufacture through to completion of tunnel projects.
BESSAC notes the benefits of Microtunnel to be suitable for working below water level (up to 3 bars), Perfectly suited to the crossing of sensitive structures (river, roads, highway, city center) without  interference with surfaces, Reduction of the social costs (no traffic impact, visual, noise, dust), and has no impact related to meteorology