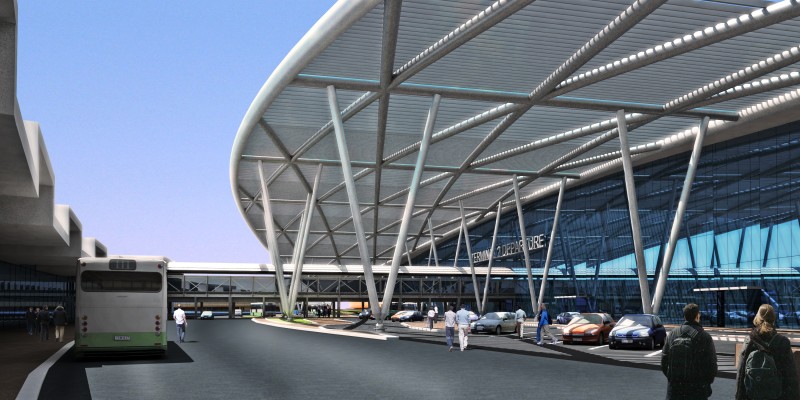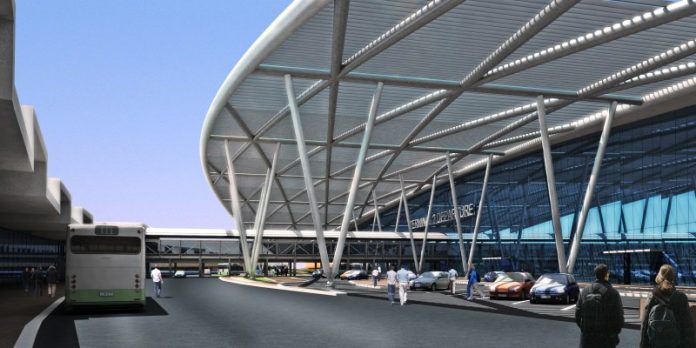 Egypt has opened the newly constructed passenger Terminal 2 complex at Hurghada International Airport located inland, 5km southwest of El Dahar, the downtown of Hurghada in the Red Sea Governorate; following the completion of all development and construction works.
In November 2017, Hurghada Airport management reassigned all international departures and arrivals from Terminal 2 to Terminal 1 in order to allow the development and renovation works at the former.
Arab Contractors Company has since undertook a comprehensive development process for the second terminal that included installation of rainfall protections in the departure and arrival halls, implementation of modern security equipment's and development of the sorting area for departure baggage.
Also Read: Ghana begins construction phase 2 of Tema Port MPS terminal 3
The new passenger terminal complex
The new faced passenger terminal 2 comprises of 11 departure gates linked to the airplanes by direct bridges, nine departure gates from which passengers shall access local airports by use of buses, 72 reservation counters for the registration of departures and receipt of luggage, two counters for large luggage services, 18 counters to document the passports of outgoing passengers and 16 counters to document the passports of incoming passengers.
It also includes an automatic luggage transfer system with six conveyor belts to carry passengers' luggage and nine electric conveyor belts to receive incoming passengers' baggage.
The US $335m was mainly financed by the Arab Fund for Economic Development.
Boost to the tourism sector
Hurghada International Airport, situated in one of the most attractive Egyptian cities, is the second busiest airport in Egypt after Cairo International Airport and it is also an important destination for leisure flights mainly from Europe.
The airport, according to the Chairman of the Egyptian Airports Company Wael al-Nashar shall accommodate the increasing number of tourists mostly during the summer season as well as ease linkage to the cities of Gouna, Sahl Hasheesh, Safaga and Qosier, thanks to the new terminal.
,.