Established in 2002, KOTRACK has dedicated its effort to give the best support to their leaders with its KRT brand undercarriage and hydraulic parts, with dozens of vender factories and manufacturing infrastructure in Korea and China.  KOTRACK is supplying wide range of engineering & OEM heavy equipment spare parts to major global dealers like Berco, Komatsu and Kobelco with 42 buyers in 23 countries.
The firm is building a global supply chain management company in heavy equipment parts industry. With buying power, the company is seeking a way of giving competitive price and services to the customers. Besides, due to programmed order and order forecasting; they contribute to their vendor factories for the stable manufacturing conditions.
The company strongly believe that parts business will continually expand as demand is gradually increasing from emerging market. KOTRACK's objective is to support their business partners with their vast experience in manufacturing and engineering.
Customer oriented mind
The firm is not only supplying quality OEM standard parts but also providing system engineering solutions for excavator, but utilizing accumulated manufacturing and designing experience of their engineers who have sound background of engineering at DAEWOO (DOOSAN). KTR is always thinking a way to give a better support and solutions to their esteemed dealers and clients by giving them reasonable price this comes in through mass production where cost is reduced. There is always cargo consolidation between the company and clients this has facilitated cargos to be delivered on time.
"We have capability to control quality standard and QA System of vender factories, through 25 years of experience in this field. Komatsu and KOBELCO dealer in Asian countries are already satisfy our product for their after-market services we offer. Altogether, KOTRACK can reduce client's procurement costs as well as keeping stable lead time," explains Joy, Marketing officer.
KTR ATTACHMENTS
KTR Attachments have been developed to meet customer's diverse demand. With high-end manufacturing technology and know-how, accumulated in the field through many years of experience, enabling them to upgrade the performance and reduce cost of operation.
With designing capability and QA system in all production processes, KTR Attachments continue to outperform customers' expectations. Core competencies on heavy equipment business are Durability, Quality, Parts Supply as well as after-market sales and service. With KTR Attachments, you will have more benefits and cost savings. Some of its attachments are: Vibro hammer, compactor, KTR Orange grapple, KTR Quick Couplers
VIBRO HAMMER and its features
Lower maintenance cost than crane hammer.
Easier operation even in critical regions such as down-town, bridge area and the vicinity of high-voltage wire.
Outstanding workability and mobility.
Specially designed anti-vibro rubber pad installed.
Equipped with high-powered hydraulic motor and special bearing against high frequency vibration.
Easy installation by using excavator's breaker hydraulic lines.
20% increased pile driving power compared to the existing equipment.
Wear-resistant design and 360° slewing rotation.
COMPACTOR
Strong compact throughout high frequency and power.
Air vibration absorber minimize operator's fatigue.
Dual performance of steel pile drive and soil compact.
High efficiency performance with hydraulic piston motor.
Diverse job applicable: ground compaction, building ground work, slope compact, backfill construction.
KTR Orange grapple can efficiently load and unload much scrap iron and waste paper, while KTR Quick Couplers are reliable and durable due to its first class welding engineers and quality control.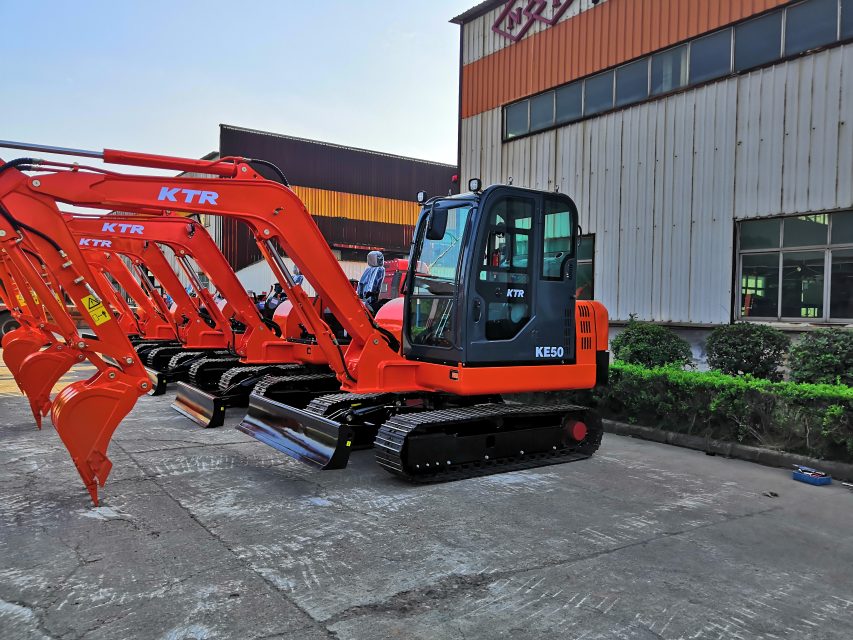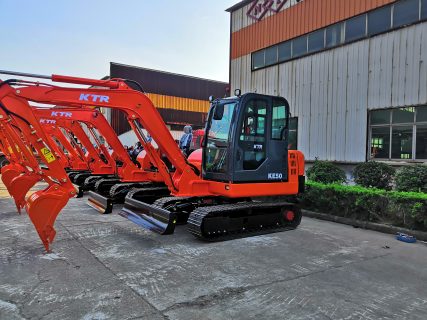 Location and branches
KTR's head office is located at Hanil Hunessvil 5F, Hwarang-ro 421, Nowon-gu, Seoul, in Korea with two factories one at 736 Pungye and the other one at 41 Hwadangsan in Korea. The company has branches in China, Brazil, USA, Japan, Europe, Russia, CIS, Asia, Middle East, Australia, South America; this has well positioned it to export its products worldwide as it keenly participate in construction trade fairs.