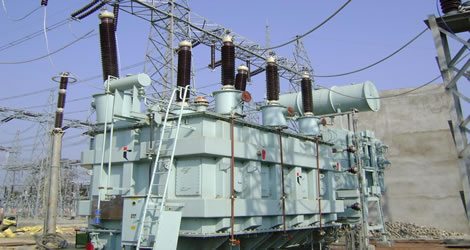 The national government of Kenya is set to install a 630KV transformer at the Makindu Level 4 Hospital located at Makindu town along the Nairobi-Mombasa Highway in Makueni County.
This was revealed by Makueni County Commissioner (CC) Mr. Maalim Mohammed on Thursday when he led the County Development Implementation Coordination Committee (CDICC) to tour the health facility to establish the state of the equipment given under the Managed Equipment Services (MES).
Maalim said that the construction works of the structure where the transformer is to be placed is currently 90% complete and it is expected to be 100% complete by the end of the month upon which the transformer shall be mounted.
"The main purpose of the transformer is to power an X-ray machine that has been lying dormant for the last three years. As soon as the work is done, the X-ray will be running and residents will be able to get services at the facility" concluded Mr. Mohammed.
Also Read: Kenya to construct level four hospital in Nyeri County
Renovation of the maternity and infant wing
During the visit, Medical Superintendent Dr. David Kasanga disclosed that the maternity and infant wing will also undergo renovation and installation of new equipment at a cost of over US $2m courtesy of the Austrian government.
"15% of the funds will cater for the makeover whereas the remaining 85% will be spent on assorted equipment and furniture," said Dr. Kasanga.
Already two containers containing assorted equipment and furniture have been delivered to the health facility and they will be put in place once the renovation works is done.
Dr. Kasanga also said that it was necessary to upgrade Makindu Level 4 Hospital to level 5 due to the high number of patients and causalities who report to the facility and who require specialized treatment and attention.
"This hospital is the only one located along the highway and if it is upgraded, an intensive care unit will be put in place besides other specialized medical services that will enable the health facility to offer special treatment to patients." emphasized Dr. Kasanga.