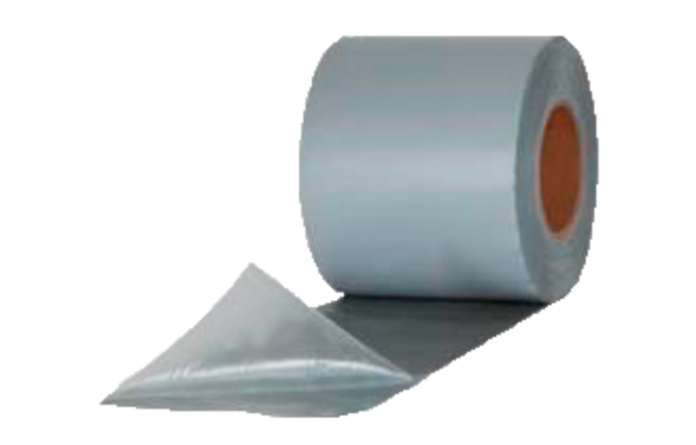 The self-adhesive Effisus Easy repair Membrane is the ideal solution for sealing joints on virtually all types of metal roofs or facades. It creates a waterproof, moisture-proof, and airtight barrier, with no additional sealing required. The active sealing technology adhesive ensures superb adhesion to virtually any type of metal.
Active sealants technology
The Effisus Easy repair Membrane uses an innovative technology with active sealants. This technology uses sealants that don't have double connections between their carbon atoms, which results in an extremely stable molecular structure, which is resistant to light, ozone, and heat.
Through the use of a special primer, this adhesive "melts" into the surface to which it is applied. This creates an instant bonding to most known materials used in construction. It can be applied in environments with temperatures from -56ºC up to +93ºC.
Solution Benefits
Resistant – Waterproof, UV resistant, and flexible up to -56ºC
Universal – Compatible with different construction materials
Durable – Over 20 years of service life expectancy
Flexible – Complies with different installation requirements
Easy to install – Easy to install and with no need for accessories
Supply information
Effisus Easyrepair Membranes – Rolls of 15.2m length and a range of 50 to 1000mm width with different colors.
Effisus bond ft tape
Effisus Bond FT Tape is the ideal solution for permanently sealing flashing details on metal roofs of any type, saving time and labor – with a superior performance that will last as long as your roof. Its unique elongation capacity and flexibility guarantees that it can be formed to fit irregular shapes and surfaces, with no need for mechanical fastening, torch, or extra adhesives.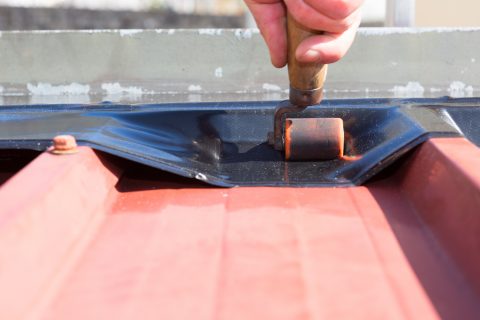 Effisus Bond FT Tape consists of an uncured EPDM membrane that has been laminated to an EPDM-based pressure-sensitive tape adhesive, integrating a proven peel & stick technology. After being cured, the tape is extremely resistant to moisture, UV, temperature changes, and structural movements.
Superior Formability Capacity
Excellent formability to fit any shape or surface
Proven peel & stick technology
No torch or liquid adhesives
Exceptional Performance
Resistant to UV and moisture
Absorbs movement
Durable
Typical Applications
General purpose flashing
Skylights
Square ducts
Large round ducts
Parapet walls
Facades
Chimneys
Solution Benefits
Universal – Forms itself to fit any irregular shape or surface
Resistant – High elongation capacity, handles expansion and structural movements
Durable – Resistant to high temperatures, UV, and moisture
Flexible – Complies with different project requirements
Easy to install – Easy-to-handle materials and common use accessories
Effisus Everyday Seal Tape
Effisus Everyday Seal XTRA is a tear-resistant, UV-resistant, long-lasting, and water-resistant aluminum butyl rubber tape with very high tack and superior ageing resistance. It is used for masking applications and for sealing insulation, pipework, and ducts in HVAC applications.
The tape provides a reliable sealing of metals, wood, and plastics, as well as masonry and clean concrete surfaces.
Effisus Everyday Seal XTRA tape
Adhesive tape with a butilic base, and a laminated PET/Alu/PET-composite, UV-resistant coating
The adhesive is coated with a silicon-based film for easier application
For sealing general flashing details in the construction industry and other uses
Typical Applications
Sealing details on air conditioning, heating or ventilation, pipes or ducts
Sealing connections between insulation panels
General repairs on gutters, downspouts, and others
General repairs on metal roofs or facades
Industrial applications
Solution Benefits
Robust – 100% waterproof, and UV-resistant
Universal – Different widths for different needs
Durable – High life expectancy and resists temperatures from -30ºC to +80ºC
Flexible – Adapts to on-site demands
Easy to apply – Simple-to-handle materials and no need for accessories
About Effisus
Effisus provides excellence in weatherproofing solutions for the building envelope construction segment, maximizing building performance and its lifetime. Effisus solutions have a key focus on optimizing to the needs of each project, supported by extensive consulting services. They offer a wide range of solutions and systems for roofs and facades. Production based in the USA and Europe and Sales and Marketing structures in Europe. The main logistics are based in Europe, Africa and Middle East.
The company aims to leverage strong partnerships in order to achieve efficient sustainability from start to finish. The result of such partnerships is the presence of Effisus in different continents, and its participation in globally renowned projects.