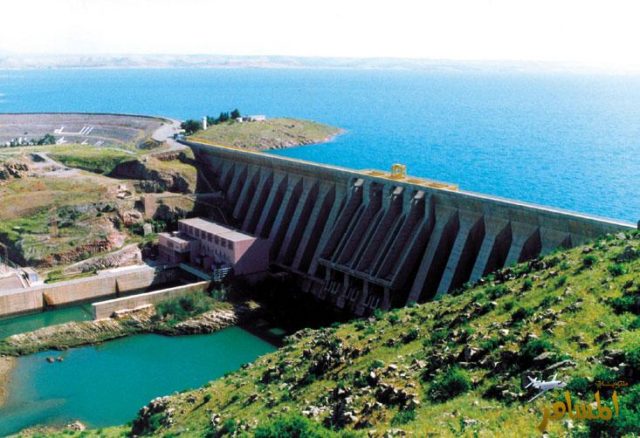 The construction of US$ 231.2m Karimenu dam in Karimenu area of Gatundu North in Central Kenya, is in good progress.
The is according to Kiambu County commissioner Wilson Wanyanga whom while speaking during the site visit, said that the work done so far is very encouraging and anybody who was there a month ago cannot believe the tremendous progress which has been made since.
He also expressed his confidence in the contractor. "This contractor is a worker and his efforts are commendable. With this pace, he will complete the project within the set time frame, and thus address the shortage of water in Nairobi, Juja and Gatundu regions," he said.
Also Read: Construction works at Kavaari earth dam in Kenya 90% complete
Work done by the contractor so far
As of now, excavation of outlet tunnel, inlet tunnel and tunneling itself which involves soil and rock, is fully complete, thanks to the dedication of 150 workers.
Moreover, while briefing members of the County Development Implementation Committee (CDICC) on the progress, Engineer Pius Musis said that they are doing a coffer dam (a small dam) which will enable them to block the river, so as to allow for the diversion of water through the newly constructed tunnel.
"Upon this diversion, we shall then access the dry river which is actually the dam site and  start working on the 54 meters high dam embankment." said Eng. Musis.
"As these works are ongoing, construction of in-depth tower, spillway and the treatment plant (pipeline) will be going on simultaneously," he affirmed.
The entire construction work is scheduled to be completed in May 2022.
Employment opportunities for locals
Kiambu County commissioner instructed area Deputy County Commissioner Mr. Buxton Mayabi to liaise with the contractor so that qualified residents willing to work at the dam are prioritized during job placement.
He concluded by saying that the project will change the social-economic standards of Karimenu area as there is a lot of work that locals can be involved in while enabling them to earn a living.