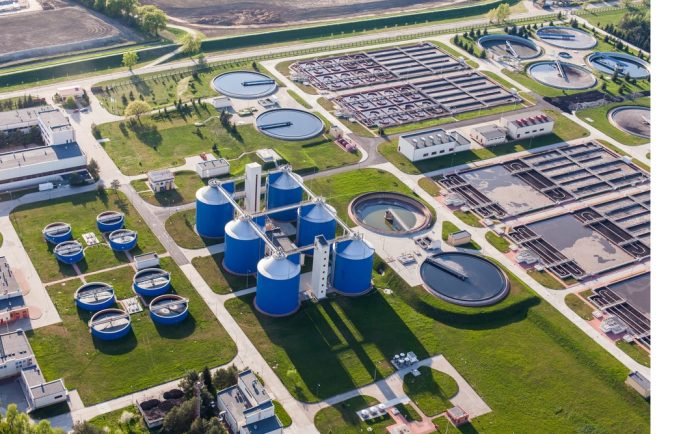 The government of Egypt together with the Kuwait Fund for Arab Economic Development (KFAED) have approved two loan agreements worth a total amount of US$ 131.6m to finance construction of seawater desalination and waste water treatment plants in Sinai, Egypt.
The agreements were signed on the sidelines of the annual joint meetings of Arab financial institutions in Kuwait City.
Also Read: Egypt awards contract for construction of US $739m water treatment plant
The Loan Agreements
Approved by the Egyptian president, President Abdel Fatah al-Sisi, the first loan amounts to US $49.3m and it is particularly intended to finance a project to build four seawater desalination plants in the South Sinai governorate of the northeastern region of Egypt.
These stations, as per the Egyptian government, will produce 56,000 cubic meters of drinking water per day, that shall be used to supply the populations of the major cities of this governorate such as El-Tor, Sharm el-Sheikh, Taba and Dahab.
The second loan, worth US $82.3m will subsidize the ongoing construction project of the country's largest sewage/waste water treatment plant namely Bahr-el Baqar, and which has a daily capacity of 5 million cubic meters.
The Bahr-el Baqar waste water treatment plant
This mega project is a part of the Bahr Albaqar drainage project, an initiative of the Sinai Development Programme, and it is being implemented by Arab Contractors (Arabco) together with Orascom Construction.
For the realization of the US $739m project, the government of Egypt is also relying on a loan from the Arab Fund for Economic and Social Development (FADES).
Upon completion, according to the Armed Forces Engineering Authority (AFEA), the Bahr el Baqar wastewater treatment plant will irrigate more than 160,000 hectares, benefiting nearly 500,000 Egyptians.