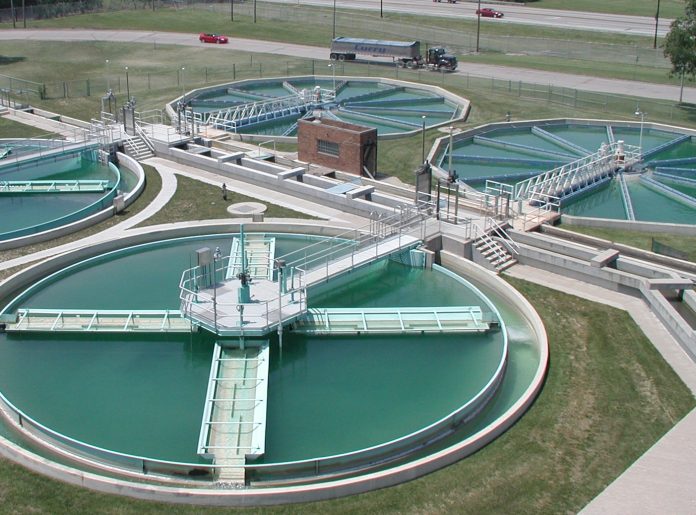 Ntoum drinking water treatment plant in Gabon is set to be operational in January 2020 according to Gabonese Minister of Mines, Energy and Water Resources, Tony Ondo Mba.
The minister made the announcement after carrying out an inspection of the ongoing project upon visiting the site in Ntoum city, approximately 38km from Libreville, the Gabonese capital.
Upon delivery, the new drinking water treatment plant will increase the storage capacity and consequently increase significantly the drinking water supply aptitude in the Libreville region and its hinterland.
Also Read: Gabon set to construct two hydro power plants
Ntoum drinking water treatment plant
The implementation of the US $ 9.1m project has been entrusted by the Energy and Water Company of Gabon (SEEG) to the Water Engineering Establishment (ETE), a company based in Libreville, the Mega Services, a Gabonese company and the Electricity, Telephone and Water Company (SETEG) a company based in the country as well.
The scope of the work being undertaken by the three Gabonese companies include; building a water intake on the N'Zeme river and putting up a 3.5km discharge pipe in the city of Ntoum. The water intake system will be supplying the river water to the CIM Gabon II drinking water treatment plant. Once complete, the new station will have a capacity of 36,000 cubic metres.
The new facility to supply clean water to 190,000 people
According to SEEG, the new drinking water treatment plant is expected to deliver clean water to over 190,000 people living in and close to the towns of Ntoum, Libreville, Owendo and Akanda.
The additional 36,000 cubic metres of water that will be supplied to CIM Gabon II will bring the total quantity of water produced in the region of the greater Libreville to 266,000 cubic metres. The final product will be piped for transportation to consumers in the targeted municipalities.