Edgepoint Company Ltd started as a construction company majoring in Civil Works in 2011, around 2017 they were contracted by Tanzania Roads Authority (TANROADS) for a job that had 70% civil works and 30% road marking works, it was from this job that the company was exposed to road marking and signage and saw the opportunity and gap in the market. 
The firm has since acquired vast road marking machines (Power Master 180), Self-propelled machines, hand push applicators, Borum screed boxes, fleet of supervising vehicles, trucks, among others.
In Traffic signs manufacturing, Edgepoint has set up a plant in Dar es Salaam that manufacture 3M Engineering Grade traffic signs [ Information Signs, Regulatory signs, Warning Signs and Guidance Signs etc.].  They also have a work shop for assembling and Installation of solar street lights. 
Collectively, They have the capacity to execute 7km of road marking works per day, produce 40 traffic signs per day and install 20 street lights a day.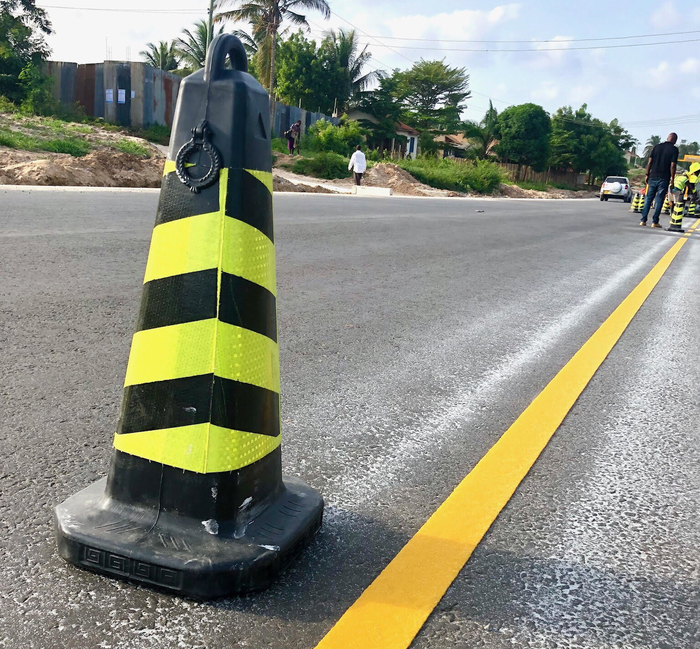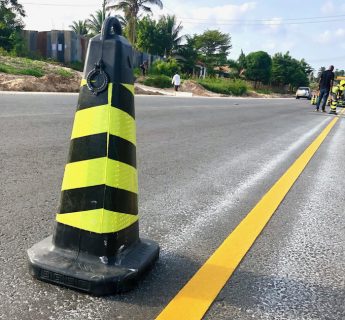 Projects are currently working on  
Edgepoint has executed over 150 kms of Road marking projects to date, produced 1,000+ traffic signs and installed 300 street lights.  The company has just been awarded 4 major contracts in Tanzania for the year 2019/2020, where they will be providing road marking services to all major cities; Dar es Salaam, Dodoma, Arusha and Coast for the next 12 months. They will also produce and install over 1,000 traffic signs.
Challenges in the business sector
"The biggest challenges before 2018/2019 was delayed payments from the biggest client (the government). Fortunately for us we came into the business at the right time, the current government under Hon. John Pombe Magufuli made significant amendments to the government systems which saw a turnaround of less than 2 weeks in processing payments to contractors! 
Minor challenges include availability of skilled labour for the industry, but we expected this and have been patient with training potential operators which has worked for us so far. It gets a little expensive since the training sometimes involves sending our staff to India/ China, but it has been worth it," explains Lilian Makoi, the Director of Strategy at StripesnSigns.
Outstanding services
The ability to execute big to small road safety projects in high quality and timely manner set them apart from other competitors. They are the only road marking and furnishing company in the region with fully equipped high-tech machines, equipment and fleet to execute all types of road safety projects.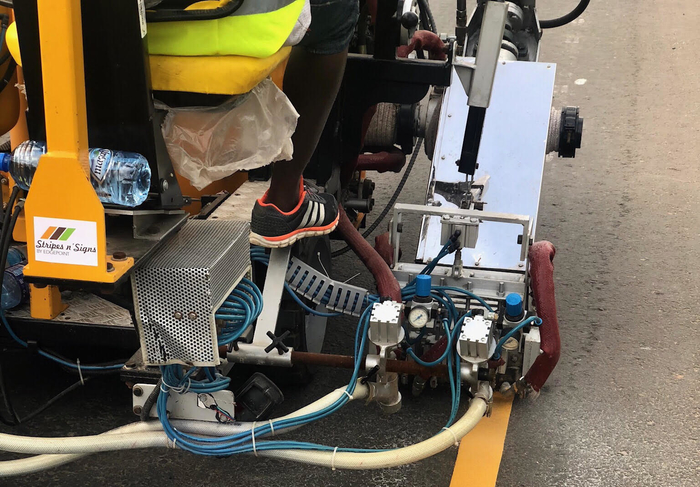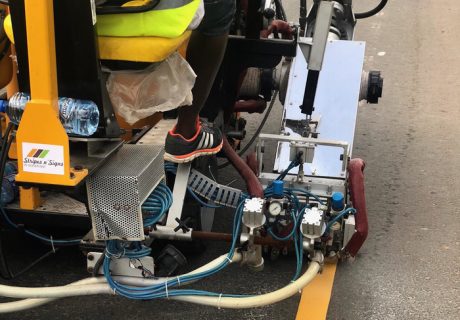 Altogether, the company has a highly experienced and skilled team to ensure professionalism, great quality and timely delivery of goods and services. These ensure clients are satisfied and happy even after past defect liability period.
All their materials are certified by local quality control agencies (i.e. Tanzania Bureau of Standards); they are well documented and have all paperwork client will require for official vetting before service provision. 
Trends in the market
"We have seen a high African governments spending more if infrastructure to facilitate trade, agriculture and industrialization within the country which is a great move for Africa as a region to grow economically.
While this lies as a great opportunity for contractors to grow and positively impact the economy, we have seen the alliance of African governments with Asian nations who not only enables Africa to have quality and long lasting roads constructed, they also have more friendlier payment terms for the government agencies.
It is our duty as African entrepreneurs to find our place within this growth and be part of the service (supplier) providers to benefit the economy and also work with these foreign companies to learn from them and grow," added, Mr. Chris Rabi, Managing Director StripesnSigns.