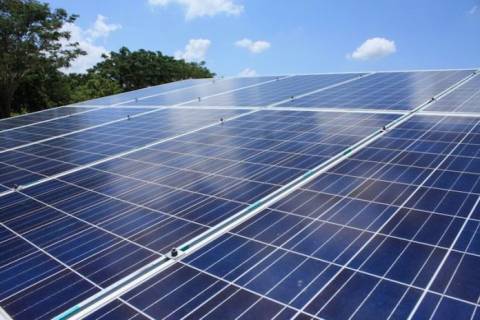 US $38m has been approved by Canadian gold miner B2Gold for hybrid energy project in Fekola mine in Mali. The approval follows the completion of a preliminary study earlier this year which evaluated the technical and economic viability of adding the solar battery plant to the mine site.
According to Suntrace COO who performed the studies with his partner BayWa, the project is a landmark in terms of battery and photovoltaic (PV) plant size with respect to an offgrid project.
Also Read: Morocco inaugurates solar-powered school in Africa's first solar village
Offgrid solar battery
Construction of the offgrid solar battery hybrid system is set to start at the end of this year, with completion scheduled for August 2020. The PV-battery system will be integrated with the existing power plant to ensure safe and reliable operation of the hybrid plant and allow fuel savings of 13.1-million litres of heavy fuel oil (HFO) a year.
BayWa's solar projects' Africa regional manager, Tobias Kriete pointed out that the fuel savings will enable repayment on the investment, as well as reduce energy costs and cut carbon emissions.
Electricity for the mining site is currently being generated exclusively by means of HFO and diesel generators. The addition of the 30 MW net capacity solar battery plant will allow the mine to shut off up to three HFO engines during day, with a 13.5 MWh battery storage component providing the buffer for the irradiation fluctuations.
B2Gold plans to release US $20m before the end of 2019 for the project. The Fekola solar park will then be one of the largest off-grid solar power plants on the African continent.