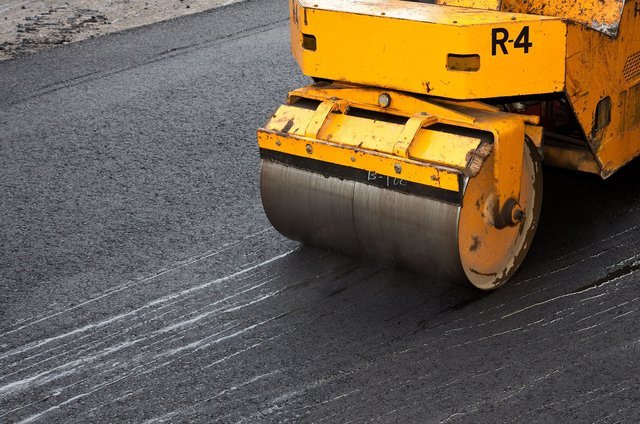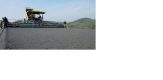 The government of Liberia, through the Ministry of Public Works (MPW) in collaboration with South Africa-based Polyroads-West Africa, has began doing testing on a new road technology. The exercise involved testing some polymeric chemical products on the 14th Military Hospital Road in Schiefflin Town, Margibi County, and the Edward Binyah Kesselly (EBK) Military Barracks to observe its effectiveness.
Polymeric chemical stabilizer
The product, Soiltech MK III stabilizer, a new technological chemical product, is used for constructing roads that are being tested at the 1km road of the newly constructed 14th Military Hospital. At the testing site, the Deputy Public Works Minister for Technical Services, Claude Langley, said the road will be monitored for some time to observe the effectiveness of the newly introduced technology.
Langley said if it is established that the product is effective, and environmentally friendly, then they would give the feedback to the government so that they can start using polymeric chemical stabilizer in road construction.
Also Read:Malawi signs US $154m deal for M1 road rehabilitation
Inexpensive and durable
According to Langley, the Asphalt Pavement road is expensive, as opposed to the new polymeric chemical products. "The government spent up to US $1m just for a 1km road using Asphalt, but with the new technology, we are now spending about US $300,000 for the same legnth," Langley said.
Austin Doe, Poly-Liberia director for technical services, said the polymer roads cost effective, reduces construction time, lasts longer and is environmentally-friendly. Doe said that the company's representatives have come to provide a lasting solution to the country's long-time road problems, specifically during the rainy season.
The product is being introduced on the 14th Military Hospital road so that the government will know how good roads could be constructed across the country without using stones, cement and other raw materials needed for road construction. Mr. Doe said roads constructed by polyroads West-Africa have never developed potholes; and have remained 'dust-free.'