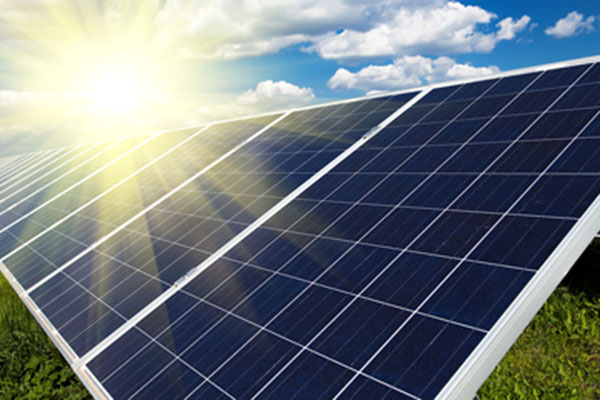 The Noor Midelt I hybrid solar power plant in Morocco has received a grant of US$50m from the European Bank for Reconstruction and Development (EBRD).The plant will have a capacity of 800 MW.
Also read:Morocco inaugurates solar-powered school in Africa's first solar village
Ownership
The Abu Dhabi Future Energy Company (Masdar) who own 30% of the project are the guarantors of the EBRD loan. Other partners are EDF Renouvelables, a subsidiary of Électricité de France (EDF) with 35%; the Moroccan company Green of Africa 10% and the Moroccan Sustainable Energy Agency (Masen) 25%.
The Noor Midelt I hybrid solar power plant will be located in central Morocco and will consist of a combination of photovoltaic solar energy and concentrated solar energy. The concentrated solar part will have mirrors installed to concentrat the suns rays so as to heat a thermal fluid that will turn a turbine to produce electricity. The photovoltaic part on the other hand will augment production of electricty and together they will produce 800 MW.
Efficiency
By undergoing the combination of a photovoltaic and CSP (concentrated solar energy) technologies in a similar installation, the proposed plant will see to the improvement of efficiency and storage capacity that will pave way for the production of electricity at a competitive price all day and up to five hours after sunset.
Funding
The project will require a total investment of €740 million. The EDF-led consortium will depend on loans from several development partners, such as the European Investment Bank (EIB), the Kreditanstalt für Wiederaufbau (KfW), the German development agency and the International Finance Corporation (IFC), the World Bank's private sector financing subsidiary. The French Development Agency (AFD) and the African Development Bank (AfDB) are also supporting the Noor Midelt I hybrid solar project.
The construction of this plant was awarded to TSK, a company based in Gijón, Spain. It is expected to start work before the end of 2019 to see to delivery of all the facilities in 2022.