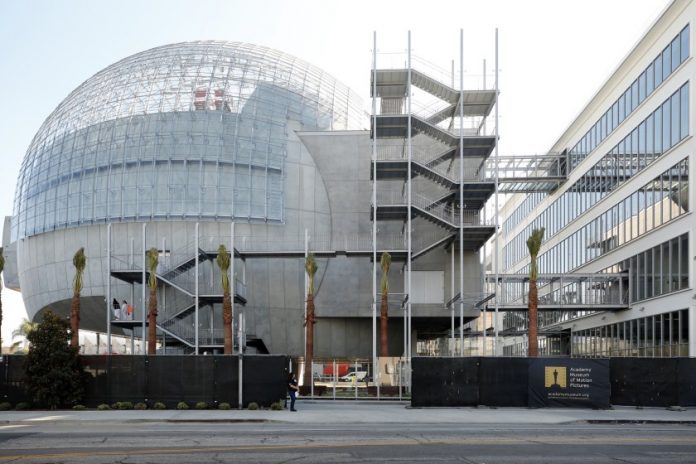 Construction works on the US $388m Academy Museum building in Los Angeles, USA are expected to be complete this year. The 300,000 square-foot public and exhibition space is in its final exhibition design, build-out, and testing stages. Most of the major structural works are complete, plus the Piano's adjacent orb-shaped theatre.
Mechanical, electrical and plumbing engineering details such as HVAC systems, elevators and alarms are still being worked on. Crowd flow is getting refined, gallery walls are being configured and installation of exhibits on "the art and science of movies and moviemaking" will follow.
Also Read: California approves US $1.6bn bullet train
The Academy Museum
The building has a 10,000-square-foot lobby completed with a concrete floor and north-south unobstructed sightlines from 6th Street to Wilshire Boulevard and houses the Spielberg Family Gallery for rotating exhibitions, as well as a restaurant, cafe and some retail space.
There is also a 1,000-seat David Geffen Theater, nestled inside the concrete sphere, which has been tagged the Death Star by some and appears largely done. Just above the theatre, there is a large Dolby Family Terrace and its dome of 1,500 glass panes overlooking the Hollywood Sign and the surrounding hills; which is well on its way to being completed. There is a Shirley Temple Education Studio which is mostly done and will feature a "moving image workshop" with classes for students especially those currently in high school.