Based in the UAE, EPPI, a subsidiary of National Central Cooling Company (Tabreed), was established in the year 2000 for the manufacture of pre-insulated systems of pipes and fittings applicable in the transport and distribution of hot and cold fluids in the district heating/cooling, oil/gas, and any similar energy-related sectors.
EPPI's manufacturing facility is located in the Industrial City of Abu Dhabi (ICAD-1) at Mussafah with two major factories occupying a combined plant area of 48000 square meters. Its storage areas are capable of stockpiling more than 50km of pipes in mixed sizes, several thousands of fittings, hundreds of tons of raw material in both plastics and chemicals.
Eppi products range include;
Pre-insulated Carbon Steel Pipes & Fittings (DN 6 to 1800mm)
Pre-insulated rigid HDPE pipes & Fittings(125 to 1000 mm)
Pre-insulated Flexible HDPE Pipes (20 to 110 mm)
Pre-insulated Copper & GRP Pipes
Ray Joint- Pressure Tested- Field Joint Kits (90 to 1600 mm)
Conventional Gl Mould – Heat Shrinkable Sleeve Field Joint Kits.
Leak Detection System
Seamless Solid Wall High-Density Polyethylene (HDPE) Pipes, WRAS(U.K) Approved (20 to 1000 mm)
Pre-insulated Puddle Flanges, Anchors, Expansion Joints
End Seals, Dual Seals, Wrapping Tapes
Customized Pre-insulated Pipes & Fittings
Wall Entry Sleeves & Link Seals
EPPI Quality Management system is an ISO-9001 certified throughout the entire manufacturing process.
The company also offers services such as;
Stress Analysis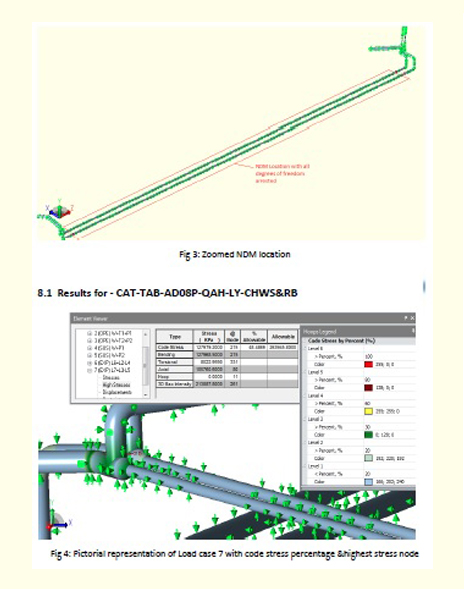 EPPI assists its customers in performing the stress analysis and hydraulic modeling with the latest software and expertise as per the requirement.
2. Blasting & Epoxy coating
EPPI is equipped with blasting and coating facilities that prepare the surface of carbon steel pipes and fittings as per customer requirements.
The coating process is done by airless spray application at high pressure utilizing a range of coating systems to suit the diverse requirements of the product. The process is applicable to all blasted surfaces of the steel core.
3. Steel Fabrication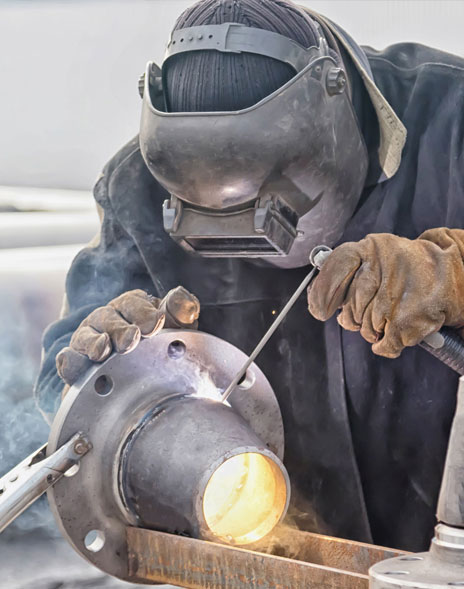 EPPI is well equipped to handle all steel pipe fabrication processes including cutting, threading, grooving, and welding technologies by certified technicians according to international standards. Authorized independent laboratory prequalifies and certifies Welding Procedure Specifications (WPS), and Welding Performance Qualification (WPQ) of its welders or welding operators.
Furthermore, all factory welded steel joints undergo applicable nondestructive testing (100%) by an independent third party namely RT, UT, MPI and LPI to assure the integrity of the fusion joints.
4. Onsite support
EPPI team is committed to assist its customers in site works including but not limited to training for field joint insulation and wiring connections of leak detection monitoring system. Apart from just training, the EPPI team itself can also perform the required onsite job by deploying its manpower which may include field joints insulation, LDS wiring connections, and LDS unit commissioning.
EPPI has produced more than 3000km of piping and offered its services to more than 1000 projects both small and large-scale. Some of these projects include; Emirati Housing Community at Yas Island in Abudhabi, MOD Adam Airbase in Oman, Shahbaz Airbase in Pakistan among many others.