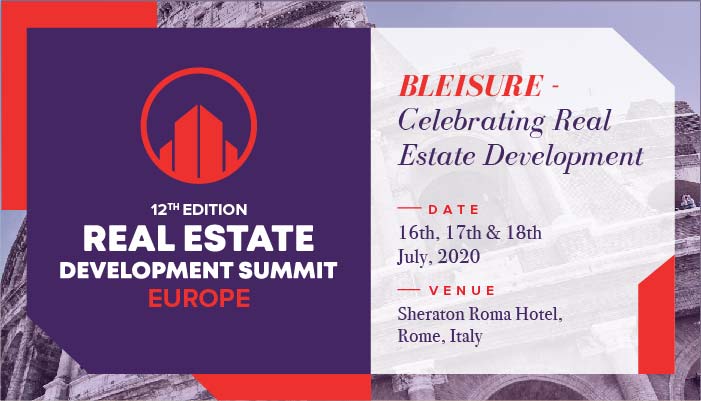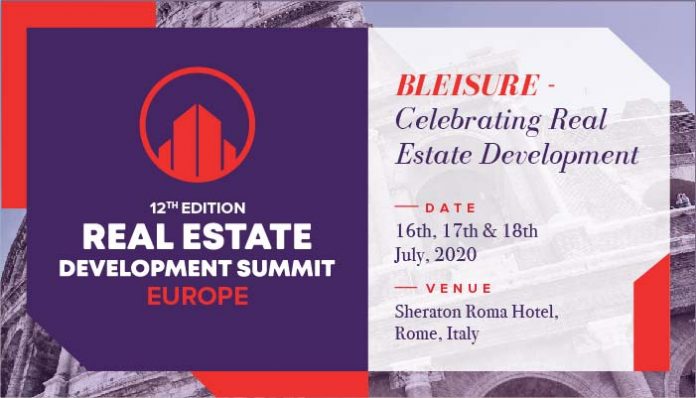 After actively monitoring the COVID-19 outbreak in Italy along with the help of local government authorities and following WHO guidelines, GBB Venture has unanimously decided to postpone 12th Edition Real Estate Development Summit- Europe to the month of July. The summit will now take place on the 16th-18th July at the Sheraton Roma Hotel, Rome, Italy.
"The imposing widespread risk makes the decision difficult, especially given the circumstances. However, safety of our attendees including our partners, delegates and sponsors is of utmost importance for us."- Ravi K Chandran, Managing Director, GBB Venture
Rest assured that the concept of the summit, number of delegates, solution providers and other dignitaries will remain same and will attend the summit in July. GBB team is working tirelessly to make the summit's experience same for everyone as it would have been in March.
If you have any specific questions regarding the summit, please feel free to contact on [email protected]  any time. With deep faith and hope that all will soon return to normal, GBB looks forward to welcoming the delegates in July.