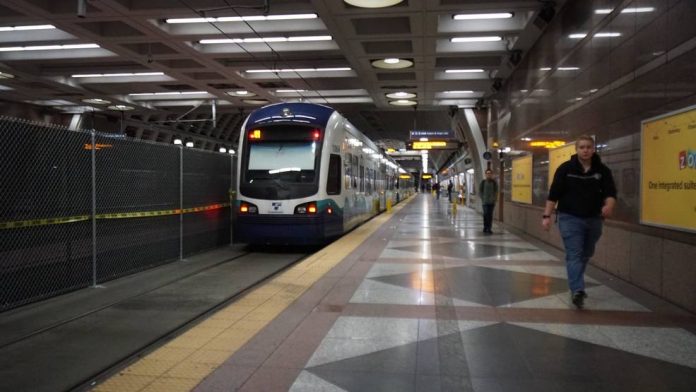 Sound Transit 3, also referred to as ST3, was a ballot measure during the November 2016 elections in Seattle, Washington, proposing an expansion of the regional public transit system. Seattle voted in favor of the expansion in a narrow margin, as 54% of voters were hopeful for one of the country's largest construction projects.
The billion dollar project will The US $53.8bn Sound Transit 3 plan will expand the existing Link light rail system to the suburbs of Tacoma, Federal Way, Everett and Issaquah, as well as the Seattle neighborhoods of Ballard and West Seattle. The transit network are set to open in stages from 2024 to 2041, with light rail construction beginning in the late 2020s for most extensions. The light rail is expected to run 20 hours a day, and will most certainly be a staple for the north western state in terms of tourism, daily commuting, and engineering prowess (ST3, 2019).
Also Read:Construction of tunnel for tram system at the Las Vegas Convention Center
Benefits of the Sound Transit 3 (ST3)
Replacing overcrowded and slowing bus routes with congestion-free light rail and significantly faster and more frequent Bus Rapid Transit services will greatly improve travel for thousands of riders, particularly during peak hour commutes. With the ST3 Plan, Sound Transit weekday ridership will roughly quadruple from what it is today, increasing from approximately 145,000 boardings each weekday to between 561,000 and 695,000 daily boardings.
With ST3, weekday boardings will nearly double from the 350,000 weekday boardings that are forecasted to follow the completion of the Sound Transit 2 (ST2) plan. With ST3, the share of all transit travel in the region on Sound Transit rail lines will grow from 17% today to 69% in 2041. This means more than four times as much transit travel will occur on vehicles that don't get stuck in traffic, regardless of time of day, day of the week, weather conditions or other factors.
Most importantly, these transit trips will be concentrated in the region's most congested corridors on bus routes and rail lines serving the region's densest downtowns and urban centers, adding critical capacity where it is most needed to support the region's economy and preserve its quality of life.