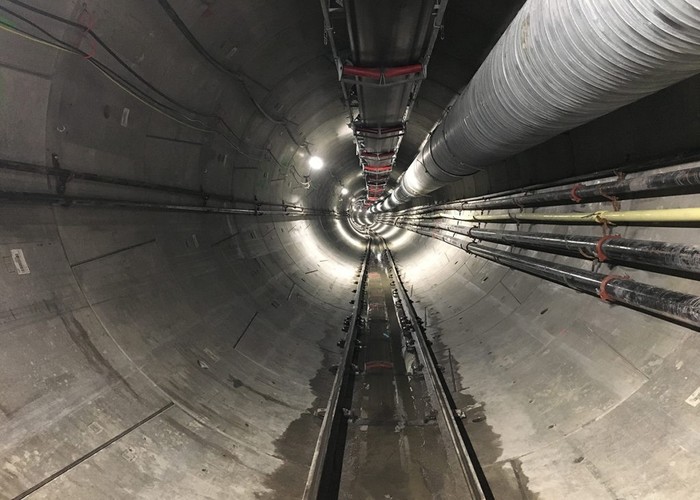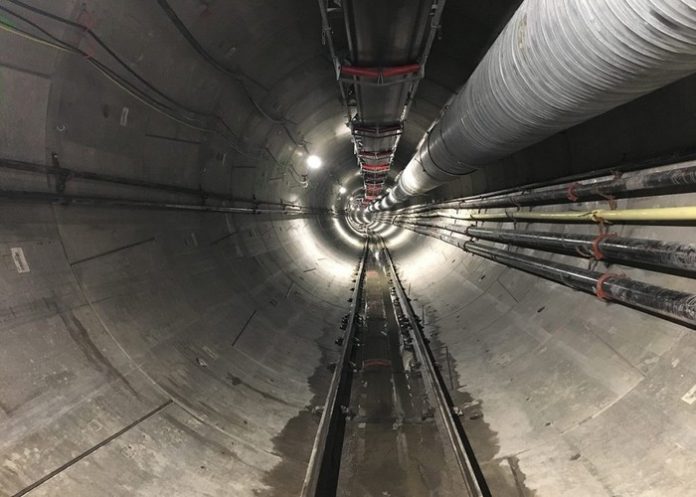 As reminder, at the end of 2017 Bessac won a design & build project for a more than 5 km long tunnel, supplying the waste water to the treatment plant of municipalities of San Carlos, San Mateo, Belmont and Redwood City, located on the shore of San Francisco Bay.
This year, Bessac teams are celebrating the breakout of the first drive, 1,562 m long, in the Bair Island outlet well. This breakout occurred in a 17.70 m long flooded rectangular shaft, and with an exit plug poured in low strength concrete inside the shaft.
The excavation was carried out in very good conditions thanks to many factors which made it possible to reach record production rates with an average of almost 30 m per day in final configuration and a maximum production of 64 m in 24 hours:
Geology made up of consolidated clays with some sand lenses,
Muck-out by continuous conveyor,
Use of two-components mortar,
Possibility to store 3 segment rings of in the tunnel boring machine.
As a reminder, the overall project – done in consortium with an US partner – consists in the construction of a waste water transport tunnel of a total length of 5,313 m, excavated with a 4.94 m diameter earth pressure balanced tunnel boring machine (EPB TBM) and 3 associated shafts.
The next step is the disassembly, transport and reassembly of the machine in the launching shaft for the 3751 m long second drive.
About Bessac
BESSAC is a french company, subsidiary of Soletanche Freyssinet (VINCI group). The company specialize in underground projects construction (microtunnels and tunnels) as contractor, for water supply, drainage, sea outfalls, service tunnels, metros.
The company was built around its dual competence as a public works contractor and as a manufacturer of underground work machines. For over 40 years, they have acquired unrivaled experience in the construction of tunnels & micro tunnels, as well as in the design and manufacture of specialized equipment.  They are active worldwide, with references in 30 countries.
They particularly focus now on the booming African market, where they have already completed several successful tunneling & microtunneling projects :
Waste water sea outfall in Salé – Morocco (800ml – DN 1900)
Waste water sea outfall in Rabat – Morocco  (800ml – DN 2000)
Waste water sea outfall in Casablanca – Morocco (1100ml – DN 2100)
Waste water project in Bata – Equatorial Guinea (5800 ml – DN 1500)
Drainage project in Algiers – Algeria  (4000 m – DN 4000)