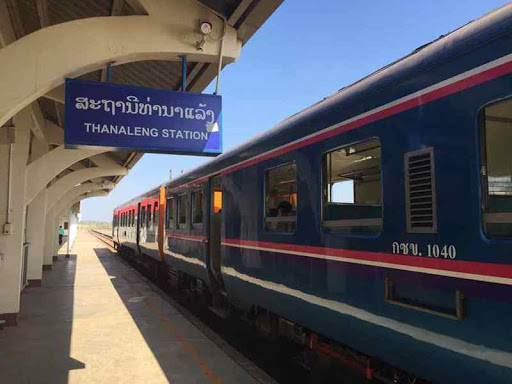 The largest railway station in the Laos-China railway, the Vientiane railway station project that will connect the country of Laos to China is ready to begin, with construction set to begin in just a couple of days in the capital city of Laos. The country has stated that they will take the necessary precautions to ensure the safety of the construction workers amidst the current global pandemic. The 14,543-square-meter station Vientiane railway station is but one of the 20 new stations that have been constructed for the China-Laos railway project in an attempt to help open up Laos and make it a hub.
Also Read: Laos to embark on 1,400MW Third Mekong Dam project.
The Vientiane station is expected to have four platforms and seven railway lines. The designers also included two extra platforms that will be reserved and three reserve lanes. The total capacity expected for the station is 2,500 people maximum. The station will be constructed by the China Railway Construction Group who have been instrumental in seeing the realisation of the plans for the project having constructed other stations and dispatching centres for the project.
"Vientiane will be the main passenger station of the Laos-China railway, covering a 150-hectare site. The station will link to the freight station at Thanalaeng and other rail lines in the future," the newspaper quoted Lao director of the railway project Chantoula Phanalasy as saying. The 414 kilometre-long rail construction project was established with a US$6 bn budget in 2016. It will carry trains to Vientiane from the Lao-Chinese border at a maximum speed of 160 kilometres per hour. The station is the main hub for the rail project between China and Laos expected to be operational on Dec 2 in the year 2021. It will also serve as a rail link with Thailand, as the country is constructing a high-speed rail line in its own joint project with China.