National Electrical Equipments Corporation (N.E.E.C) was established in 1985.
They develop, produce and supply reliable, cost-effective and high quality transformers for generation, transmission and distribution of electric power.
Search for construction leads
Their transformers are 15 MVA and 33kV per class.
With more than 40 years of experience, their full product line entails:-
Powering & distribution transformers
Metering units
Compact substations
They have the state-of-the-art infrastructure equipped with the latest machinery to deliver good quality products.
They have a team of 250+ employees leading to a production capacity of 300,000 KVA per month.
Furthermore, their different departments work in coordination and deliver the requisites through a channeled approach.
Their in-house design unit is equipped with the quality checks facility to ensure reliable and timely product deliverables.
Their Facilities and Capacities include:-
Power driven coil winding machines.
Vacuum Impregnation plant & Electric Heating Chamber.
Welding machines.
MIG welding machine.
Spray & flow painting.
Heavy duty electric overhead cranes.
Fork Lifts
Routine testing facilities as per IS, IEC, ANSI, BS, DIN etc.
Digital Power Analyzer.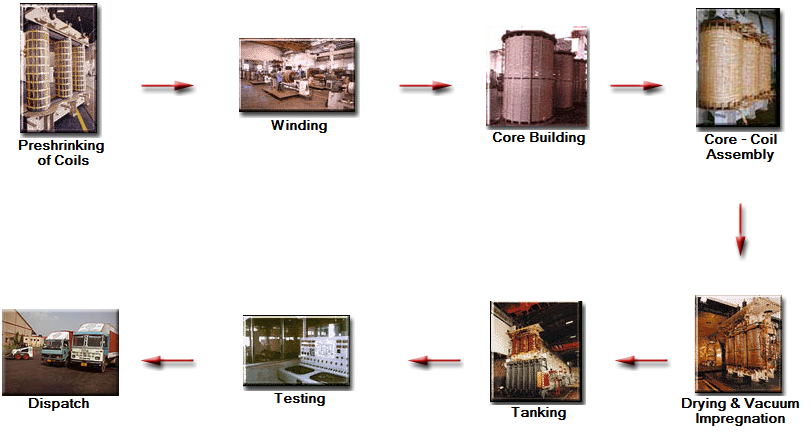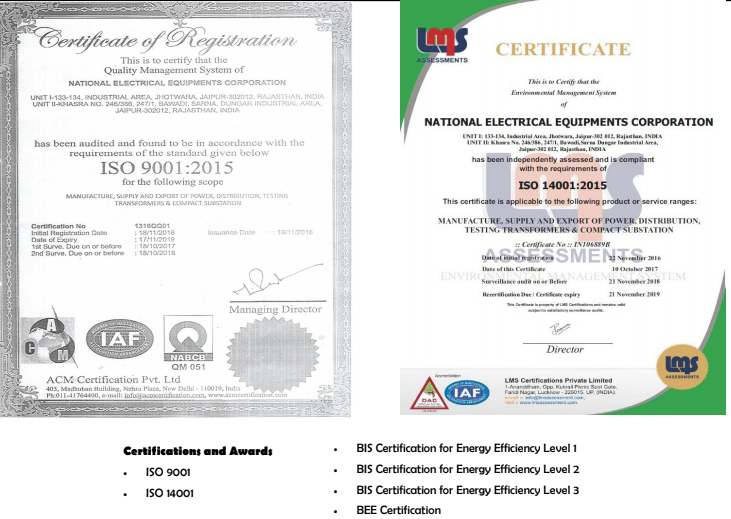 They commit themselves to maintain quality standards.
That is from manufacturing through the final stage.
https://national-electrical.com/index.html