In recent years, Africa has poured hundreds of billions of US dollars into the development of mega projects in the continent. This has been all in a bid to solve the needs of her people's livelihood, promote economic and social development, and maintain the sustainable development of her economy, society, and ecology.
In this article, we look at the top 5 mega projects that are currently, in 2023, in construction.
New Administrative Capital (NAC) project in Egypt (Cost US$ 250 billion)
Al Galala City project in Egypt (Cost US$ 63 billion)
New Alamein City project in Egypt (Cost US$ 60 billion)
LAPSSET corridor project in Kenya (Cost US$ 24.5 billion)
Centenary City in Nigeria (Cost US$ 18 billion)
Top 5 ongoing mega projects in Africa 
1. New Administrative Capital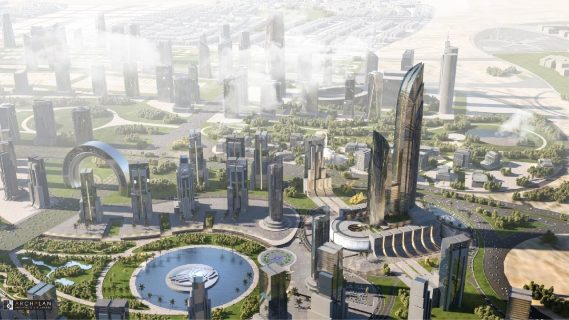 New Administrative Capital (NAC) is the largest project currently under development in Africa.
The large-scale project is coming up on 700 square kilometers of land in Egypt. The project site is located approximately 45 kilometers east of Egypt's capital city, Cairo. To be precise, the NAC is being developed just outside the Second Greater Cairo Ring Road, in a largely undeveloped area halfway to the seaport city of Suez. 
It was announced back in March 2015 by Mostafa Madbouly the Egyptian housing minister at the time. Construction began the same year at an estimated cost of at least US$ 250 billion. 
According to plans, the NAC will become the new administrative and financial capital of Egypt upon completion. It will be home to the main government departments and ministries, and foreign embassies.
In total New Administrative Capital (NAC) will have a population of 6.5 million people and it is estimated that the figure could rise up to seven million.
2. Al Galala City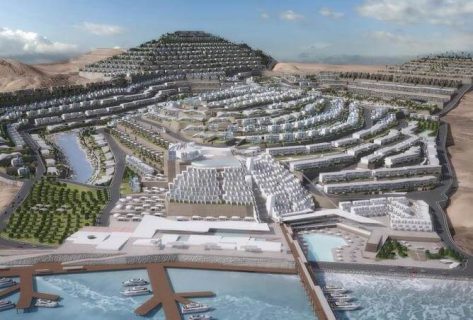 The second largest ongoing project in Africa is Al Galala City also in Egypt.
This project is coming up on the "al-Galala al- Bahareya", which lies 700 meters above sea level in the Red Sea area between Ain Sokhna and Zafarana. The Armed Forces Engineering Authority and more than 100 local civil companies are establishing the more than US$ 63 billion integrated city on the El-Galala Plateau.
Upon completion, Al Galala City will include luxury and medium and middle-income housing, tourist resorts, hotels, a water park, and a Phosphate fertilizers factory. Additionally, the city will include Egypt's first Olympic village.
Construction of the city started back in 2015.
3. New Alamein City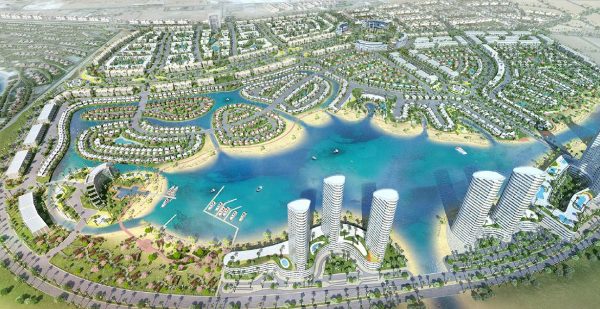 The third largest ongoing project in Africa is also in Egypt. Particularly the project dubbed, New Alamein City, is located on the North Coast region within the administrative borders of Marsa Matrouh Governorate.
Launched back in 2018, the more than US$ 60 billion project comes with the new concept of an open-to-the-public tourism city. Aside from its touristic benefits, upon completion, the New Alamein City also offers an alternative to living in the crowded capital of Cairo. As a result, the new city will reduce the residential burden on the shoulders of the city of the North Afrin country.
4. LAPSSET corridor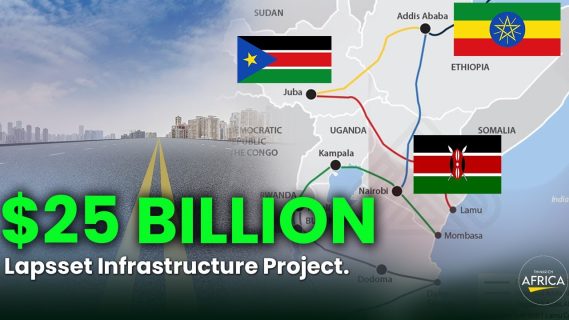 The (Lamu Port-South Sudan-Ethiopia-Transport) LAPSSET corridor, the fourth-largest ongoing project in Africa, takes us away from North Africa to East Africa.
This is a more than US$ 24.5 billion transport and infrastructure project, the most ambitious and largest of its kind in Eastern Africa. Initiated by the government of Kenya, the project includes the construction of seaports, airports, international roads, railways, pipelines, as well as resort cities and dams.
The project broke ground in 2012. The project is being implemented by the LAPSSET Corridor Development Authority (LCDA) with funding from the NEPAD Infrastructure Project Preparation Facility.
5. Centenary City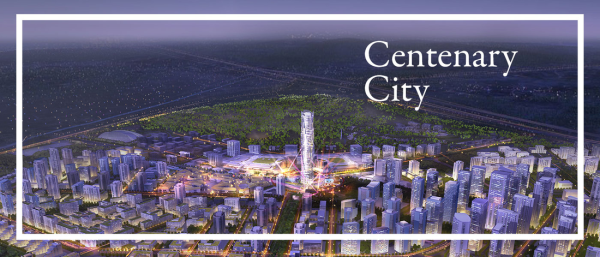 From Nigeria comes the 5th largest ongoing project in Africa. Centenary City is a US$ 18 billion master-planned development coming up on 1,260 hectares of virgin land located in the Federal Capital Territory
Upon completion, the city will have a mixed-use urban center, a central business district, and a financial center. It will also include a museum, and cultural center to promote African and global arts, world-class hotels, Grade A offices, and residential districts.
Additionally, Centenary City will have an 18-hole golf course, polo and country club, an international convention center, sports and leisure facilities as well as a safari Park. Lastly, the private-sector-driven city will feature educational institutions, healthcare, and community amenities.
Centenary City FZE, is developing Centenary City as part of Nigeria's vision to create the city of the future smart city along the same lines as Dubai, Monaco, and Singapore.