Baihetan hydropower project is a 16GW hydroelectric power plant that is under construction on the Jinsha River, a tributary of the Yangtze River, in the southwest region of the People's Republic of China.
The massive project, which is expected to be the second-largest of its kind after the Three Gorges Dam upon completion, extends over the Ningnan County in the Sichuan province and the Qiaojia County in the Yunnan province.
Scope of the project
Baihetan hydropower project includes the construction of a concrete double-curvature arch dam with a maximum dam height of 289m, a crest elevation of 834m, and a centerline arc length of 709m. The dam will have six flood gate structures and three spillway tunnels.
Also Read: Grand Inga hydroelectric power project timeline and all you need to know
The impoundment level of the dam will be 825m, while its reservoir capacity will be 20.627bn m³. It is designed to have a regulation storage capacity of 10.43 billion cubic meters and a flood control storage capacity of 7.5 billion cubic meters. The flood discharge capacity of the dam will be 42,346m³/s.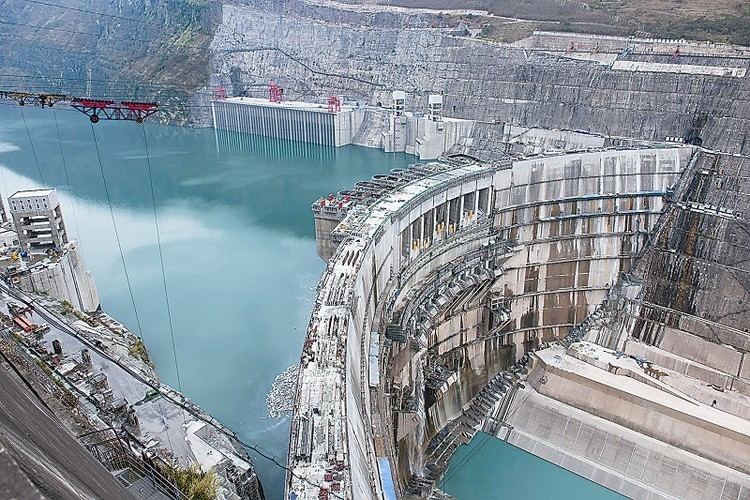 The project also involves the construction of two underground powerhouses, one each on the left and right banks of the dam. Each powerhouse will be equipped with eight 1,000MW Francis turbines that will be indigenously manufactured in China.
The implementation of the US$ 34bn projects begun in 2017 and it is expected to be completed in July 2022.
Project Team
The Baihetan hydropower project is developed by Jinsha River Chuanyun Hydropower Development Company, a joint venture between China Three Gorges (CTG) Corporation, Sichuan Energy Investment Group, and Yunnan Energy Investment Group each with 15%, 70%, and 15% shares respectively.
China Three Gorges (CTG) is the main contractor and it has collaborated with local power equipment researchers and manufacturing company Dongfang Electric Machinery for the development of the first 1,000MW turbine generator (the first of its kind in the world) for the project. HBIS Wusteel, supplied material for the turbine stay rings, generator lid, and control rings.
In total, Dongfang Electric Machinery will supply eight turbine generator units for the left bank powerhouse, while Harbin Electric Machinery Factory will provide the remaining eight units for the right bank powerhouse bringing the collective turbines at the plant to 16, each with a generating capacity of 1.0 GW.
The supplier of machinery for the earthworks at the Baihetan hydropower project is Caterpillar.
Project timeline
1992
The surveying of the dam site was done.
2010
The National Development and Reform Commission of China approved the feasibility study for the project.
2017
Actual construction work of the dam began.
2019
In January, the first turbine unit for the project was installed.
2021
In April, the filling of the reservoir started.
In July, the dam started partial electricity generation with the two world's first one-gigawatt turbines.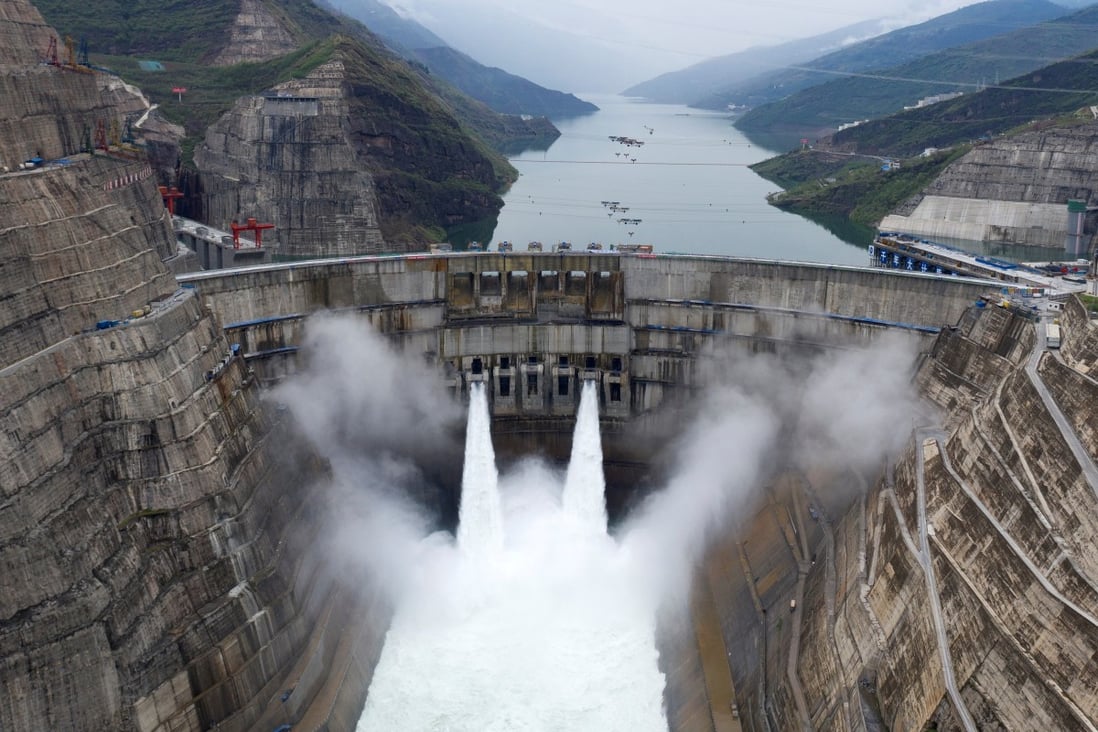 91