Latest News
Feb 2022: Ørsted completes sale of a 50% stake in 900 MW Borkum Riffgrund 3 offshore wind farm
Ørsted has finalized the 50 percent divestment of Germany's 900 MW Borkum Riffgrund 3 offshore wind farm, the first farm-down to an institutional investor signed by the developer prior to taking a final investment plan that was achieved in December 2021.
According to the data released in October last year, the total transaction price is around 1.21 billion euros, which includes the value for the possession of a 50 percent ownership share and the dedication to finance 50 percent of the payments under an EPC tender for the whole wind farm.
Search for construction leads
Being part of the consensus, Ørsted will build the wind farm under a full-scope EPC tender, execute maintenance and operations services for 20 years, and offer a way to market for the power and green certificates produced by Borkum Riffgrund 3.
Project Overview
The Borkum Riffgrund 3 offshore wind farm is an approximately 900MW wind power project that is being developed by Ørsted A/S, a Danish multinational power company and the largest energy company in Denmark, in the region of 30m-deep waters in the North Sea, off the coast of Lower Saxony, Germany, Europe.
The project is made up of three sub-projects which are the Borkum Riffgrund 1, Borkum Riffgrund 2, and the OWP West wind power farms that have 420, 240, and 240 Megawatts power capacity respectively.
The Borkum Riffgrund 3 offshore wind farm will be equipped with a total of about 80 SG 11.0-200 DD wind turbines from Siemens Gamesa, a global technology leader in the renewable energy industry, specifically in the development, manufacturing, installation, and maintenance of wind turbines.
With a 200m-diametre rotor and 97m-long blades, each of the turbines will have a swept area of 31,400m2 and a rated output of 11MW, offering up to 9% more annual energy production (AEP) compared to its predecessor SG 10.0-193 DD turbines.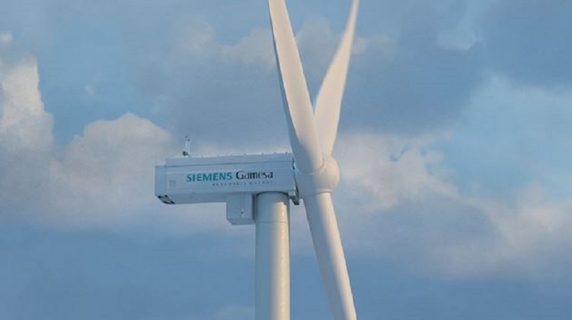 The Borkum Riffgrund 3 Offshore Wind Farm is expected to become operational in 2025.
Borkum Riffgrund 3 Offshore Wind Farm power evacuation
The power generated from the Borkum Riffgrund 3 Offshore Wind Farm will be gathered and transmitted through a 66kV high-voltage direct current (HVDC) transmission system in form of a three-phase alternating current (AC) to DolWin epsilon offshore converter where it will be converted into a direct current (DC).
Also Read: The Akita Noshiro offshore wind farm project timeline and all you need to know
Now in form of DC, the power will then be transported over a distance of 100km through a submarine cable to the landing point in Hamswehrum, a village in the municipality of Krummhörn in western East Frisia.
A 30km-long land cable will provide a connection between Hamswehrum and the converter station in Emden, the main city of the region of East Frisia, where the electricity will be converted back into three-phase AC before being fed into the extra-high-voltage grid.
The construction of the Borkum Riffgrund 3 Offshore Wind Farms power evacuation system, whose commissioning is expected in 2024, will be carried out by TenneT, a leading European electricity transmission system operator (TSO).
This system will be the first offshore grid connection system that connects wind turbines directly to offshore platforms, therefore, eliminating the need for substations.
Project timeline
Ørsted secured the right to build the Borkum Riffgrund 1, Borkum Riffgrund 2, and the OWP West wind power farms in German offshore wind auctions held between 2017 and 2018.
May 2019
TenneT selected Aibel and Keppel FELS consortium for the offshore grid connection where Keppel FELS would manufacture the DolWin epsilon offshore platform steel structure at its shipyard in Singapore, while Aibel installs the DolWin epsilon with the converter and transformers at Haugesund, Norway.
This same month, ABB's Power Grids business secured an order from Aibel/Keppel FELS consortium for the offshore wind connection project DolWin5.
September 2019
Ørsted clubbed the three offshore wind projects into one and renamed the project Borkum Riffgrund 3.
December 2019
A ten-year corporate power purchase agreement (CPPA) was signed between Ørsted and Covestro, a high-performance polymer materials supplier based in Germany, for the off-take of 100MW of the output from the Borkum Riffgrund 3 wind farm.
March 2020
Siemens Gamesa was selected as the preferred turbine supplier for the project. The company also signed a five years' service and maintenance agreement.
December 2020
Ørsted signed another CPPA, the biggest ever of its kind for offshore wind in Europe, with Amazon to supply 250MW from the Borkum Riffgrund 3 wind farm for a period of ten years.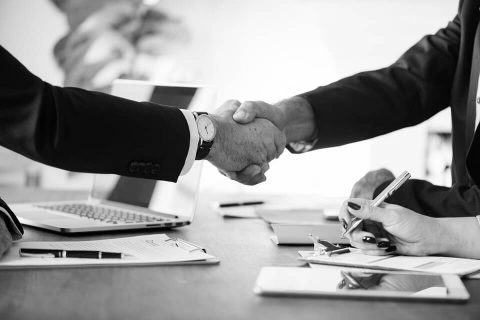 June 2021
AqualisBraemar LOC secured a contract to provide marine warranty services for the export cable installation of the DolWin5 offshore grid connection project.
July 2021
Safety science and service provider for the renewables industry UL was awarded a contract to certify turbines and foundations for the Borkum Riffgrund 3 wind farm project.
September 2021
Ørsted signed contracts with Bladt Industries and Steelwind Nordenham for the supply monopile foundations, REWE Group signed a ten-year agreement to purchase 100MW of power from the offshore wind farm.
October 2021
Ørsted signed an agreement to divest 50% of its ownership in Borkum Riffgrund 3 to Glennmont Partners for approximately US$ 1.41bn, and the offshore wind project was approved by the German Federal Maritime and Hydrographic Agency (BSH).
This same month Jan De Nul Group was contracted to transport and install monopile foundations and an offshore substation topside, Seaway 7 was announced as the preferred contractor for the transport and installation of wind turbine generators.
November 2021
Ørsted signed a 12-year CPPA with Google, under which the latter will off-take 50 MW of Borkum Riffgrund 3 Offshore Wind Farm.
December 2021
In early this month, Aibel and Keppel FELS held a strike steel ceremony at Keppel FELS' shipyard in Singapore to mark the start of construction of the DolWin5 high voltage direct current (HVDC) offshore converter platform. Later this month, Ørsted's Board of Directors took the final investment decision (FID) for the project.