A framework agreement was struck by China and Morocco to begin the long-awaited Mohammed VI Tangier Tech City project. Several Moroccan ministries, including those in charge of industry and trade, water, economy, and finance, as well as the Tangier regional council, the Bank of Africa, the Tangier Mediterranean Special Agency, and the Tangier Tech Management Company, were present for the ceremony in Rabat where the deal, which had first been proposed in 2016, was finalized.
Present on the Chinese side were Executives from the Beijing Zhonglu Urban Development Corporation, China Communications Construction, as well as its affiliates China Road and Bridge and CCCC Investment.
Search for construction leads
The Ministry of Industry and Trade stated in a press release that the 2,167ha tech city is expected to host around 200 Chinese companies, with the aim of developing an industrial city that is sustainable, integrated, and intelligent, which would give the kingdom's economic operations new energy and strengthen its mooring in the Euro-Mediterranean.
Read Also: Tanger Tech Mohammed VI City Project Updates
The project will consist of a 1,220ha smart city with residential, leisure, and tourism developments as well as the public infrastructure required for the proper operation of the city, as well as a 947ha industrial acceleration zone where the primary manufacturing facility would be situated.
Reported earlier
March 2017
Preliminary funding deal signed for $10 billion tech city in Morocco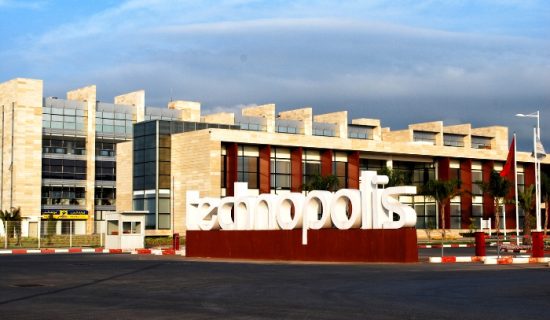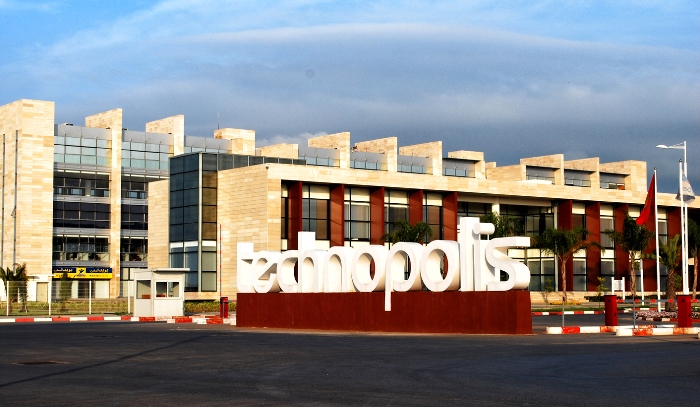 Plans to construct a mega tech city in Morocco have gone a notch higher after the North African country said that it has signed a $10 billion deal for the project. The new industrial and technology hub close to the northern city of Tangiers will be funded by the Chinese group Haite 002023.SZ, BMCE's Bank of Africa, and the Moroccan government.
Also read: Power sector in Morocco impresses China
Morocco and the Chinese government signed a preliminary memorandum of understanding last year for the 2,000-hectare city, which will deliver 100,000 jobs and accommodate 300,000 inhabitants, Industry Minister Moulay Hafid El Alamy said in a presentation. The $10 billion investment will be made over a 10-year period, the minister said.
The city will be situated in the north of the state and contain multiple industrial zones specializing in sectors as well as aeronautics, automobiles, telecommunications, renewable energy, and transport equipment. In a ceremony presided over by King Mohammed VI, senior officials from the government, BMCE, and Haite group signed a new pledge to the project. Alamy said the project was estimated to attract investment from 200 multinational corporations. King Mohammed made an official visit to China last year, where numerous contracts were signed, including a three-year currency swap agreement.
Chinese firms have been active in the Maghreb, particularly in Algeria. In Morocco they have been involved in a number of infrastructure projects, counting a suspension bridge linking the capital Rabat with the neighboring city of Sale that is among the longest in Africa and was completed last year. "Chinese economic operators are searching for competitive platforms and they have selected Morocco as one of those platforms," Industry Minister Moulay Hafid Elalamy.
"The project is planned to take 10 years" and work will begin in the second half of 2017, he said. Morocco has launched an industrialization drive centered on Tangiers which is being transformed into a hub with a free trade zone and deepwater harbor.
April 2022
MoU signed between CCCC and CRBC, and BMCE Bank for the Tanger Tech Mohammed VI high-tech city project 
Morocco has kicked off the construction of Tanger Tech Mohammed VI, a high-tech city in Northern Tangier. This comes after China Communications Construction Co (CCCC) and its subsidiary, China Road and Bridge Corp (CRBC), and Morocco-based BMCE Bank signed a memorandum of understanding in April for the development.
The agreement to construct the city known as Tanger Tech Mohammed VI was signed after the withdrawal of China's Haite group with which BMCE and the northern regional council had expressed interest in 2017 to develop the city in the next 10 years.
"There were disagreements on the ownership of the city among other issues. Our partners are Chinese but this does not mean that the city belongs to the Chinese," said Ilyas El Omari, head of the northern Tangier-Tetouan-Alhoceima region.
Also Read: Construction of eco-lodge in Ngong Forest Kenya to begin
Tanger Tech Mohammed VI
Tanger Tech Mohammed VI city will be constructed in three phases covering up to 700 hectares out of 2,000 hectares in total. Work has already started to connect the city to roads, electricity, water, and rail. The government of Morocco will grant tax incentives to companies operating in food industries, automotive, aeronautical, renewable energy, chemical, and textile.
The tech city will also benefit from its Tanger Med Port which is currently still being expanded to enhance trade, additionally, Tanger Med launched new terminals on Friday, therefore, increasing its container handling capacity to about 9 million making it the largest in the Mediterranean Sea.
There are hopes that the tech city will attract investments worth US $10bn and create over 100,000 jobs.