Tunnels have become an essential infrastructure in todays world because they offer a route under or through obstacles that would otherwise impede railway lines or roads. Ever been in a tunnel? They are long dark and foreboding environments but lets take a bright path and look at the glamour of being crowned the longest.
Switzerland is the country with the longest tunnel, with a length of about 57.1 km named The Gotthard Base Tunnel. Though it has not been opened yet, it surpasses the famous Japanese Seikan tunnel that has been longest tunnel in existence. It is a railway line passage. Its construction began back in 1996 and is to be completed by June 2016, and begin operating officially as from 2017. This will benefit commuters since they can shift from road transport which has become a headache due to the heavy traffic and Lorries. It serves passengers from Zurich to Milan.
Seikan Tunnel in Japan comes in as the second longest tunnel, though it is currently the longest tunnel in operation since the Gotthard tunnel has not been completed yet. It stretches 53.8 km long passing under the sea. It serves as a railway passage from Honshu to Hokkaido. Its construction came to completion in the year 1988. Its construction faced lots of challenges due to the unfriendly geological conditions in the area it had to pass through.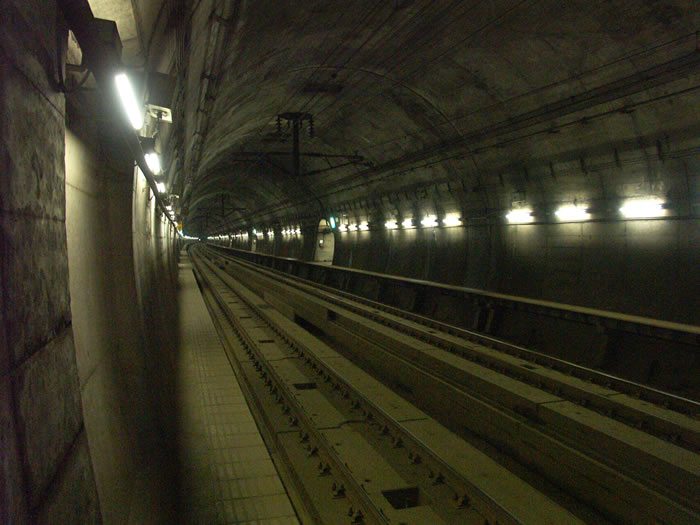 The Channel tunnel lies between the United Kingdom to France, measuring 50.4 km long, hence coming in third. It also serves as a railway line passage from Folkestone England to Coquelles in France. It is the longest international tunnel, since it connects two countries, and enables passengers and goods to be transported from France to England and vice versa. It was developed in 1994, and it is also the longest under water burrow in the world.