The demand for renewable energy is now on the top gear to save the environment's remaining bit. One of the most sought renewable energy sources is wind energy, which now boasts over 350,000 wind turbines globally. With calls to embrace environmentally sustainable sources of energy, the use of wind energy is growth is expected to rise more in the coming years. In a few years to come, most countries might rely on wind power and reduce fossil energy dependence.  Below are the top 10 largest wind farms in the world;
1. Jiuquan Wind Power Base, China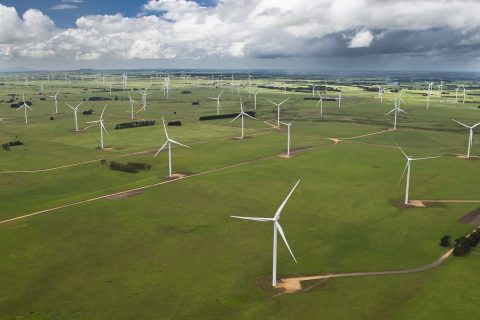 Jiuquan wind Power Base is the largest ranked wind farm globally, with a planned installed capacity of 20GW. The wind farm, also referred to as Gansu Wind Farm, will comprise 7,000 wind turbines, which will be installed in Inner Mongolia, Jiuquan, Jiangsu, Shandong, Hebei, and Xinjiang Provinces in Gansu, China. This project is part of the Renewable Energy Law that got implemented in February 2005 and is set to achieve 200GW of wind power to power China.
2. Jaisalmer Wind Park, India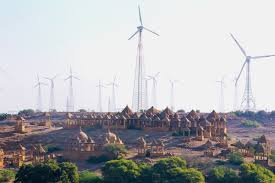 The Jaisalmer wind park tops the Indian wind farms and has a capacity of 1,600MW. It is one of the largest wind farms in the world. The wind farm was developed by Suzlon Energy and featured different wind farms developed at Jaisalmer district in Rajasthan, India. The contractor constructed this wind power to accommodate different clients' needs, including public and private companies, independent power producers, and other utility providers.
3. Alta Wind Energy Centre, United States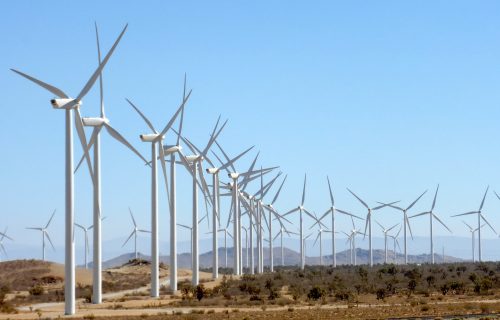 The Alta Wind Energy Center is located at Tehachapi, Kern County, in the larger California. The wind farm can produce 1,548MW of power, and its initial phase got commission in 2011. Other stages got commissioned in 2012. The first phase comprises 100 GE 1.5MW SLE turbines, while the six phases have Vestas V 90-3.0MW turbines, the same as the 7th, 8th, and 9th phases.
4. Muppandal Wind Farm, India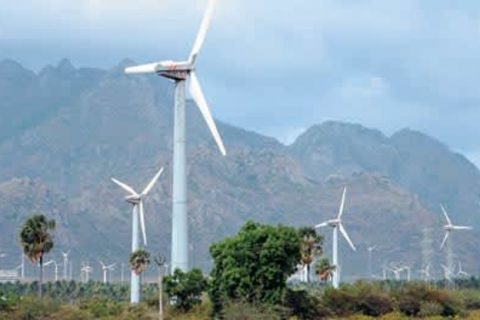 The Muppandal Wind Farm, with a capacity of 1,500MW, is the largest offshore farm in India and comprises several wind powers in Kanyakumari district, Tamil Nadu, India. What surrounds these wind plants are barren lands that have high winds speeds necessary for running the turbines.
5. Shepherds Flat Winds, United States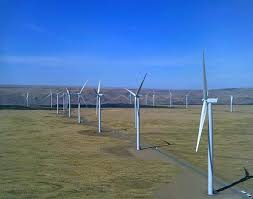 The project is situated near Arlington in Eastern Oregon and produces 845MW to make it the 5th globally. Shepherds Flat Winds is constructed by Caithness Energy and covers over 30 square miles in Gilliam and Morrow counties. The project got commission in 2009 at the cost of $2 Billion with a loan guarantee of $1.3B from the US Department of Energy.
6. Roscoe Wind Farm, United States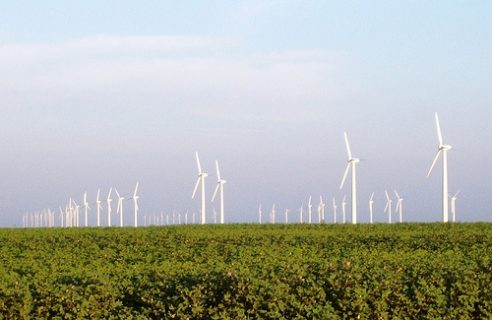 This project is located in Texas, US, and is owned and managed by E.ON Climate and Renewables from Germany and covers 400km² and produces 781.5MW from its 627 wind turbines placed 900ft apart. The Roscoe project got built in four phases and became operational in October 2009.
7. Horse Hollow Wind Energy Centre, United States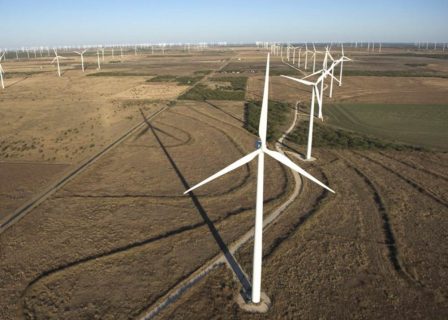 This wind farm is also situated in Texas, United States, and is owned and run by NextEra Energy Resources. It has a capacity of 735.5MW and got commissioned in four stages between 2005 and 2006. It is one of the largest wind farms in the world. The project got engineered, procured, and developed by Blattner Energy and can provide energy to over 180,000 households.
8. Capricorn Ridge, United States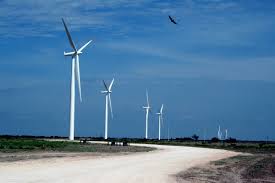 Capricorn is also another Texas-based project in the United States, and its run by NextEra Energy Resources. The first phase got commission in 2007, with the final stage in 2008 to produce a combined power of 662.5MW. Other companies interested in this investment include JPMorgan Chase and GE Energy Financial Services.
9. Walney Extension Offshore, UK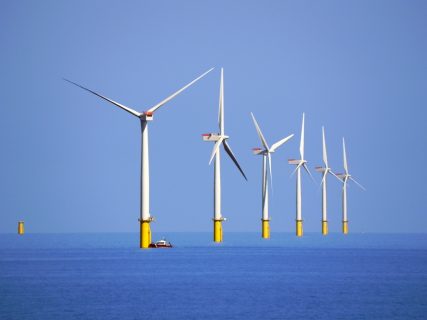 This project is located in the Irish Sea and produces a wind power capacity of 659MW and is 50% owned by Orsted, 25% by Danish pension, and 25% by PFA. It's 19KM offshore of Walney Island coast and covers 145km². The project powers over 600,000 houses in the UK, and it's transmitted offshore through two 4,000t substations.
10. London Array Offshore, UK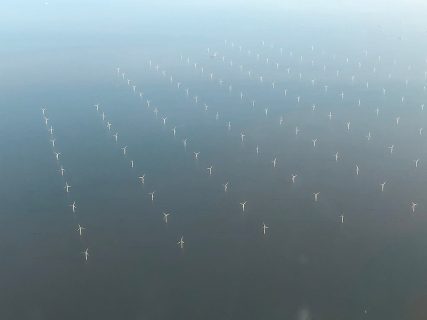 The London Array is the most extensive offshore wind farm globally and has a capacity of 630MW, and ranks the sixth-largest wind farm in the world. It's located at Thames Estuary, a distance of 20KM from the shores of Kent and Essex. The project got launched in 2013, and it's owned and run by three companies, namely Dong Energy from Denmark, E.On from Germany and Masdar from Abu-Dhabi.