Below is a list of 7 top Ongoing mega Projects in California, a constituent state of the United States of America, the most populous and the third-largest by area.
California is considered a worldwide trendsetter in popular culture, including the areas of entertainment, sports, communication, information, innovation, environmentalism, economics, and politics. It is the home of Hollywood, the oldest and largest film industry in the world.
California High-Speed Rail bullet train
Search for construction leads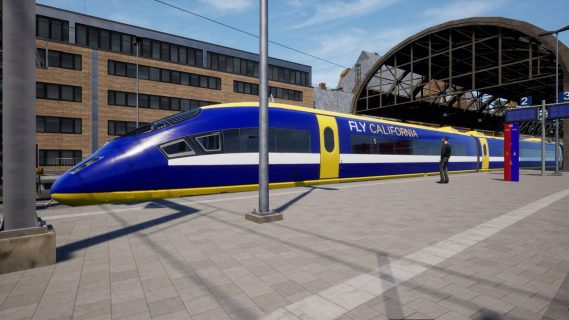 The California High-Speed Rail (CHSR) is a publicly funded high-speed rail system that is under construction in the U.S. state of California to connect the Anaheim Regional Transportation Intermodal Center in Anaheim and Union Station in Downtown Los Angeles with the Salesforce Transit Center in San Francisco via the Central Valley, a distance of 612 km.
The California High-Speed Rail project  is estimated to cost US$ 84bn+, making it the most expensive railway project ever to be carried out in the North American country. It is planned to eventually be extended to Sacramento and San Diego and ranks as our top Ongoing mega Projects in California.
Construction kicked off in 2015, and the first phase is expected to have passengers moving in 2025, with subsequent portions opening in 2029. California High-Speed Rail Authority (CHSRA) will operate the system which will be dedicated, grade-separated tracks with speeds of up to 354 km/h.
Richards Boulevard Office Complex (RBOC)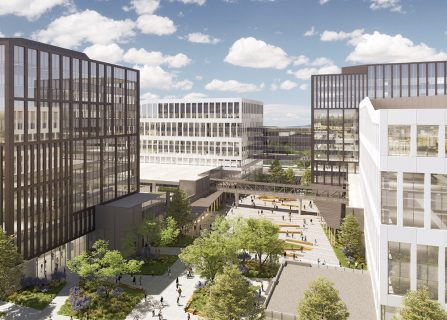 Dryfus + Blackford  designed the parking structure while ZGF designed the buildings and the campus. The RBOC is a campus environment with buildings that will include people-focused podiums, office towers with a variety of amenities, and a workplace model with flexible spaces that will continue to serve future generations of California state employees.
The project comprises four office buildings, a parking structure, and a landscaped town square connecting the campus and it is set to exceed Title 24 by more than 15% and achieve the lowest practicable Energy Use Intensity (EUI).
The US$ 1bn project is set for completion in 2024.
Los Angeles International Airport Landside Access Modernization Program (LAMP)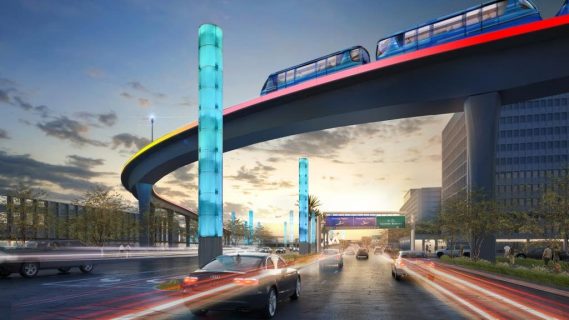 The $5.5-billion Los Angeles International Airport (LAX) Landside Access Modernization Program (LAMP) is a transport infrastructure that upon completion will give airport guests choices that provide a first-class, swift, convenient, and reliable way to access LAX. It also ranks as a top ongoing mega project in California. The project includes five major elements which are a 2.25-mile Automated People Mover (APM) that will connect three on-airport stations to Metro Rail and transit services; a Consolidated Rent-A-Car (ConRAC) Facility; two Intermodal Transportation Facilities for additional parking, ground transportation services, and meter-greeter activities; and roadway improvements.
The ITF-West facility will open in 2021 and the remaining major elements are scheduled to be delivered by 2023.
The Grand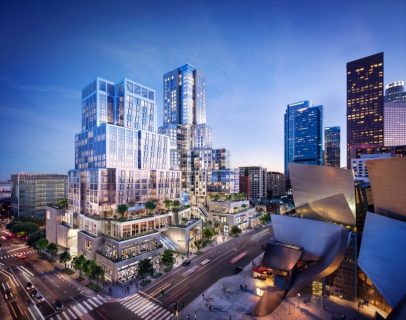 Named after its location on Los Angeles's (LA) grand avenue, 'The Grand' is one of the largest mixed-use development in the Californian city. Designed by architect Frank Gehry, the project is currently over 70% complete and it is set to open in early next year, according to Rick Vogel, the senior vice president at Related Cos., the project's developer and contractor.
The US$ 1bn development will feature over 176,000 square feet of retail space anchored by a collection of restaurants and shops and a movie theater complex. It will also include an equinox hotel and more than 400 luxury residences, of which 20% will be deemed 'affordable'.
San Francisco Bay Area Rapid Transit District (BART) Extension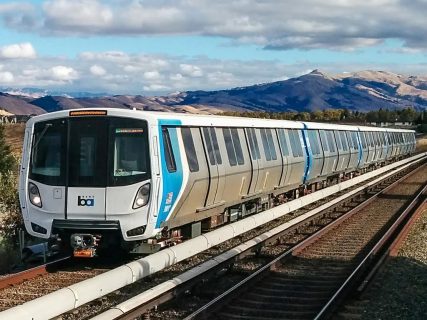 The San Jose BART extension, also known as the Silicon Valley extension, is an ongoing project to extend the Bay Area Rapid Transit (BART) system from its old endpoint in Alameda County, at the Fremont Station, to Santa Clara County in California through the East Bay.
The first phase was the Warm Springs BART expansion, which cost US$ 790M and ended at the new Warm Springs/South Fremont station. The expansion and new station opened in 2017 after construction began in 2009.
The second phase, known as phase I of the Silicon Valley BART expansion or the Berryessa extension, is worth US$ 2.3bn and comprises two additional stations, Milpitas and Berryessa/North San Jose. Construction began in 2012, and the extension and its two new stations were dedicated on June 12, 2020, with public service beginning the following day.
The BART Silicon Valley Phase II Project, as it is officially known, will extend BART service from the newly opened Berryessa Station in northeast San Jose through downtown San Jose and into the city of Santa Clara.
It will include four stations, a maintenance facility, and five miles of the subway tunnel. The Santa Clara Valley Transportation Authority is in charge of the project, which is the greatest infrastructure project in Santa Clara County's history.
Related Santa Clara Mixed-Use Development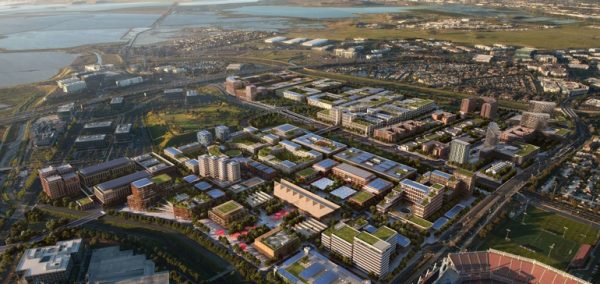 Related Santa Clara is a LEED-certified, multi-phased, mixed-use project located adjacent to Levi's Stadium in Santa Clara. The 240-acre, 9.2 million-square-foot project began construction in May 2019 and will eventually include 5.4 million square feet of office space, 700 hotel rooms, 1,680 residential units, including 170 affordable units, and approximately 1 million square feet of restaurant, retail, and entertainment space.
The project also features a new city park with open green space that will be developed on 30 acres of land,  set aside for the building of a new open green space. A new Transportation Demand Management (TDM) Plan that includes the usage of local and regional transportation choices, as well as innovative initiatives such as private shuttles, ridesharing possibilities, and bicycle support facilities, will also be implemented as part of the project.
Hesperia Housing Development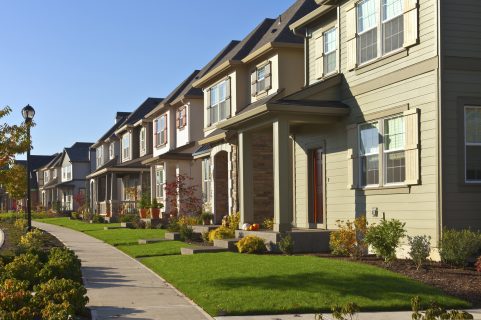 This is a project by DMB Development, an Arizona-based investment company in collaboration with Schlegel Capital and The Beaumont Group, that involves the development of 700,000 square feet of retail and commercial space on a total of 9,366 acres site located in the Mojave River Valley.
The Tapestry footprint is roughly bounded by State Route 173 to the south, Summit Valley Road to the north, Arrowhead Lake Road to the east, and the Hesperia city line to the west.
Two sections of Phase One of the project extend north beyond Summit Valley Road, one reaching Ranchero Road just east of Rancho Middle School, and the other ending on Krystal Drive, just south of Krystal School of Science, Math, and Technology.
Parks and natural open spaces have been conserved on more than half of the whole property, which at a height of 3,200 feet will offer views of the Angeles and San Bernardino national forests.
The delivery of the entire 5,663-Home Tapestry Housing is expected in 2042 upon which it will double the city's population of 94,000 people.
East San Fernando Light Rail Transit Project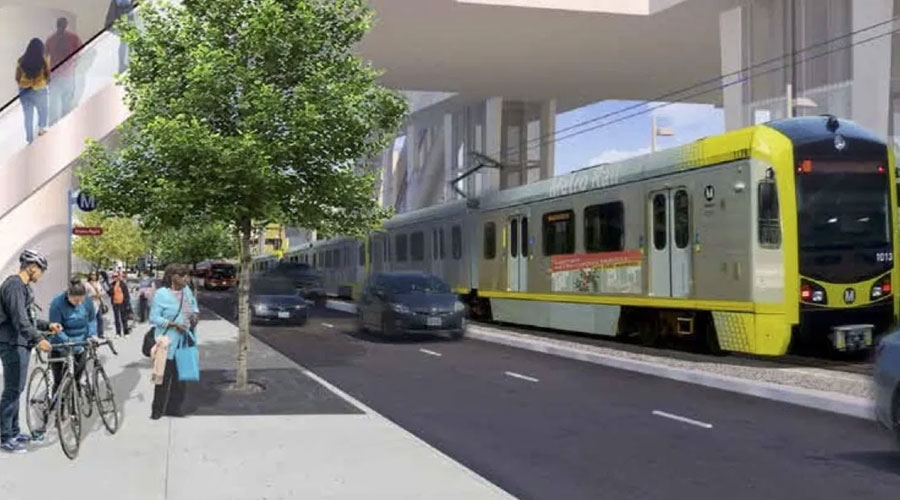 The East San Fernando Light Rail Transit Project, formerly known as the East San Fernando Valley Transit Corridor Project,  is a proposed light rail transit corridor in Los Angeles's San Fernando Valley, running on a north/south route along Van Nuys Boulevard and San Fernando Road.
The project is being planned by the Los Angeles County Metropolitan Transportation Authority (Metro), the agency that plans, operates, and coordinates funding for most of the transportation systems in Los Angeles County.
This transit project will use the same rail technology as Metro's A, C, E and L Lines adding 14 new stations between the G Line (Orange) Van Nuys Station and the Sylmar/San Fernando Metrolink Station.
The line is planned to be built in two phases, the first of which will run from the Van Nuys G Line station to San Fernando Road. This section will be built at a cost of between US$ 1.6 to 2.0bn. Funds for this project are being acquired, with US$ 800M coming from Measure M, US$ 200M from Road Repair and Accountability Act gas tax, and US$ 200M from other state-level sources.
The remaining segment will be completed later at a cost that is yet to be determined.